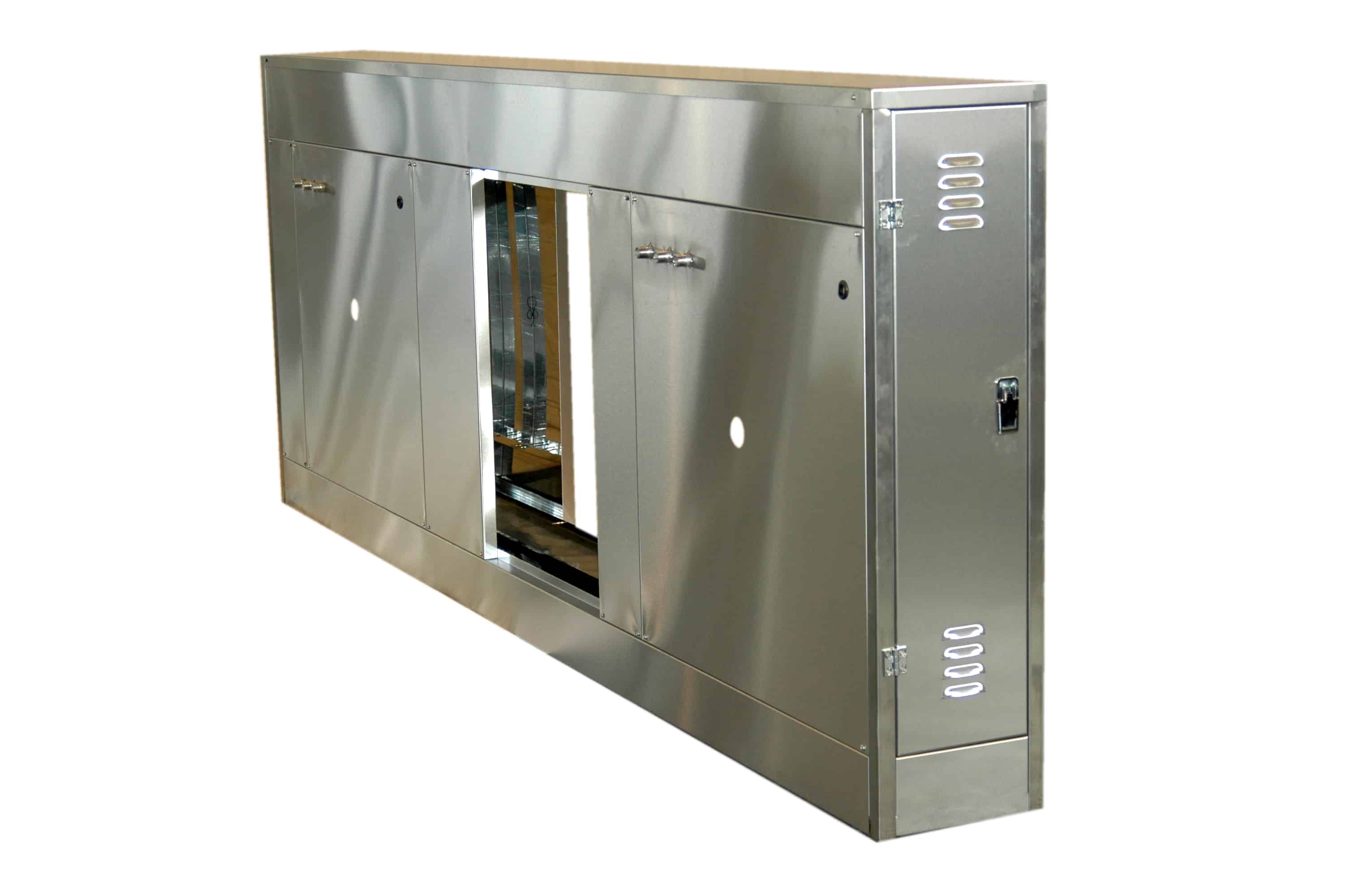 Service Spines provide a neat, tailored solution to deliver services where required in a hygienic fashion.
Service spines are built around an angle framework, clad with stainless steel exterior panels, complete with a stainless steel skirt around the base allowing a hygienic barrier between the user and the services.
Complete with perforated door access to both ends.
Available with an optional riser to the end, to enclose vertical services as required.
All service spines are manufactured to suit specific requirements
Stainless steel construction
Satin brushed finish
Stainless steel base skirt
Louvred access doors to both ends
Service riser (2m or 3m high)
Grill brackets
Goal post design
Fully fitted M&E
Bespoke – please ask
You may also be interested in the following products: