Wall Shelves – Adjustable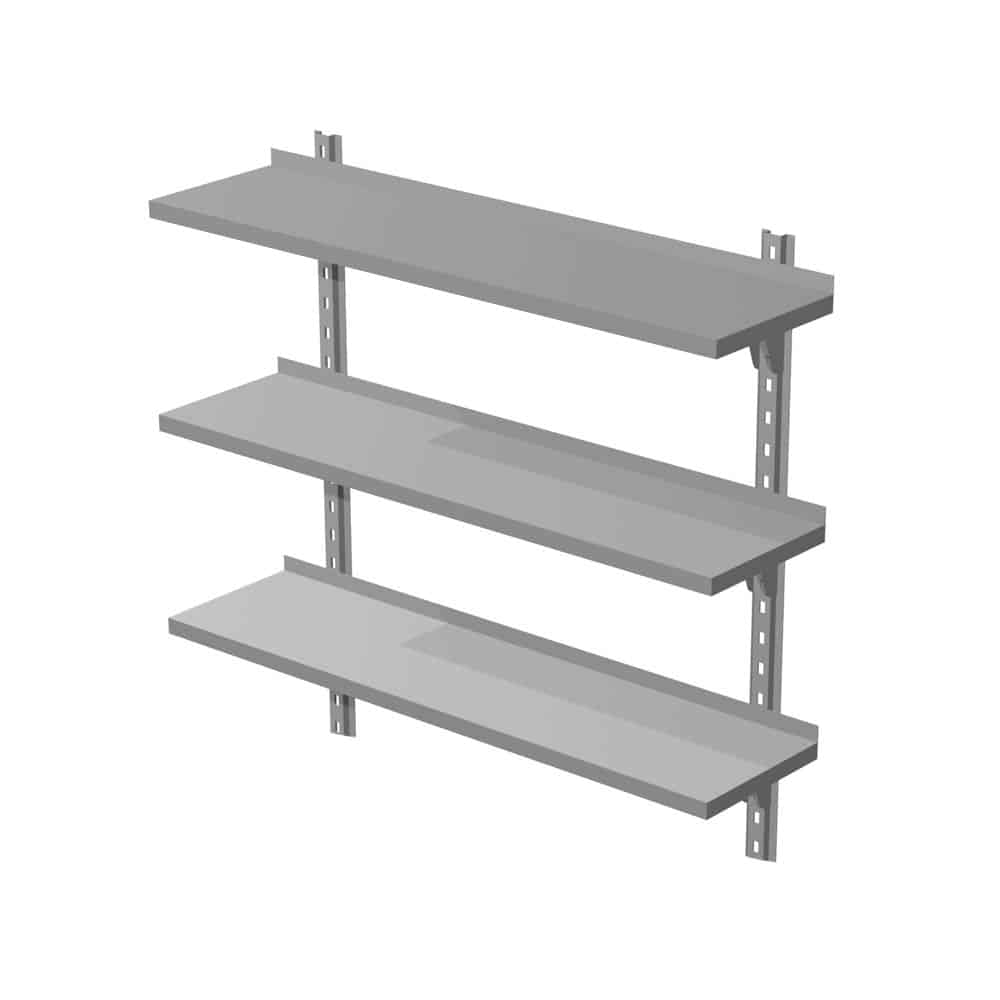 Stellex wall shelves are manufactured from stainless steel, grade 430, with an integral bracket arrangement at each end. Wall shelves that are 1800mm and over, have an additional centre bracket for extra support. Fabricated with a small 30mm upstand to the rear to allow for easy cleaning and extra security.
Units are supplied with 2 slotted wall brackets which allow the shelves to be adjusted if required (shelves over 1800mm long have an additional centre slotted wall bracket).
Stainless steel construction
Satin brushed finish
30mm upstand at rear
Adjustable & removable shelves (double tier & above)
Additional centre bracket (units longer than 1800mm)
Single tier shelf
Double tier shelves
Bespoke versions
Length (mm) 600 / 900 / 1200 / 1500 / 1800
Width (mm)  300
You may also be interested in the following products: