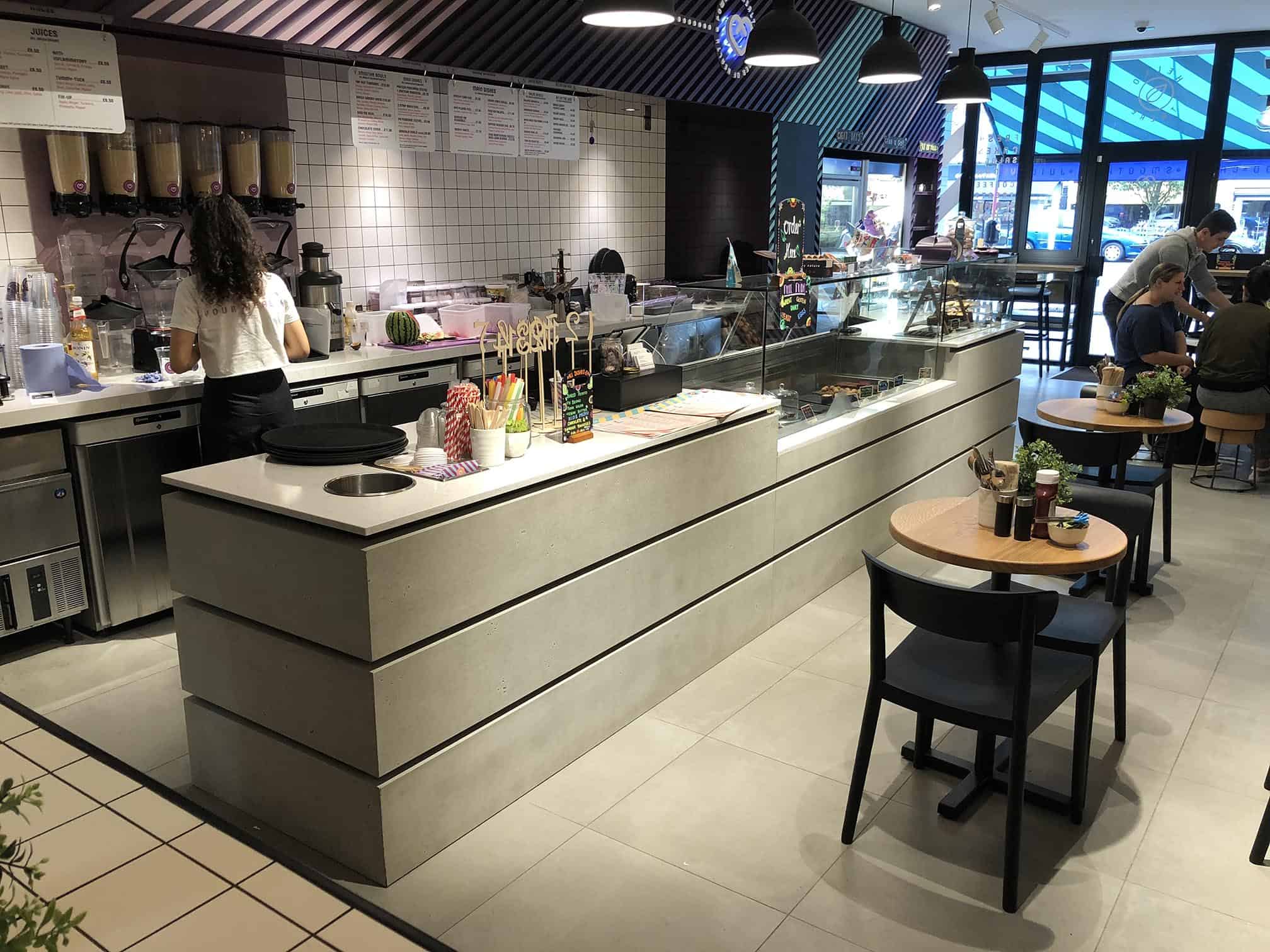 Reading online reviews of this amazing new restaurant in London, many refer to the interior and fittings as well as the great food. One reviewer described it 'As a great place to chill out'.
Standards at the Power of Health are very high and not just in their food preparation and service.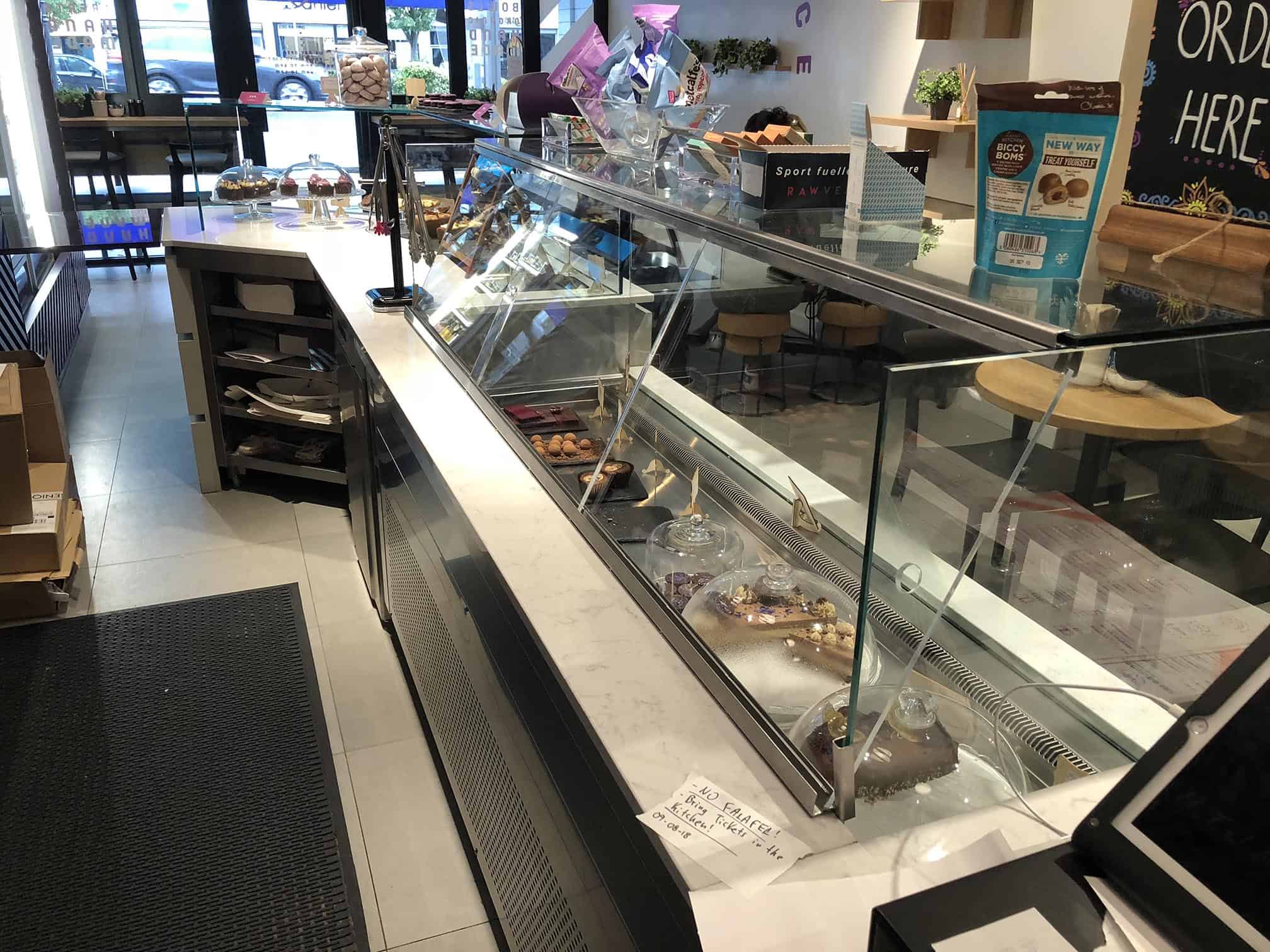 A specific style and appearance needed to be created and Stellex's reputation for delivering such projects on time, on budget and exceeding clients expectations made them the perfect partner.
A very unusual deli counter was to be created using a thin concrete effect frontage which was very specific and very challenging to work with. A monolithic block effect was employed which contrasted well with a marble top. A bespoke drop-in deli counter was then fitted.
To complete the customer interaction area, a UV bonded glass blown air refrigerated deli display cabinet was incorporated in the counter opposite.
The whole installation was extremely challenging with everything being produced in sections due to a narrow doorway and the entire installation took place in one day. Yet again Stellex were delighted to rise to the challenge.