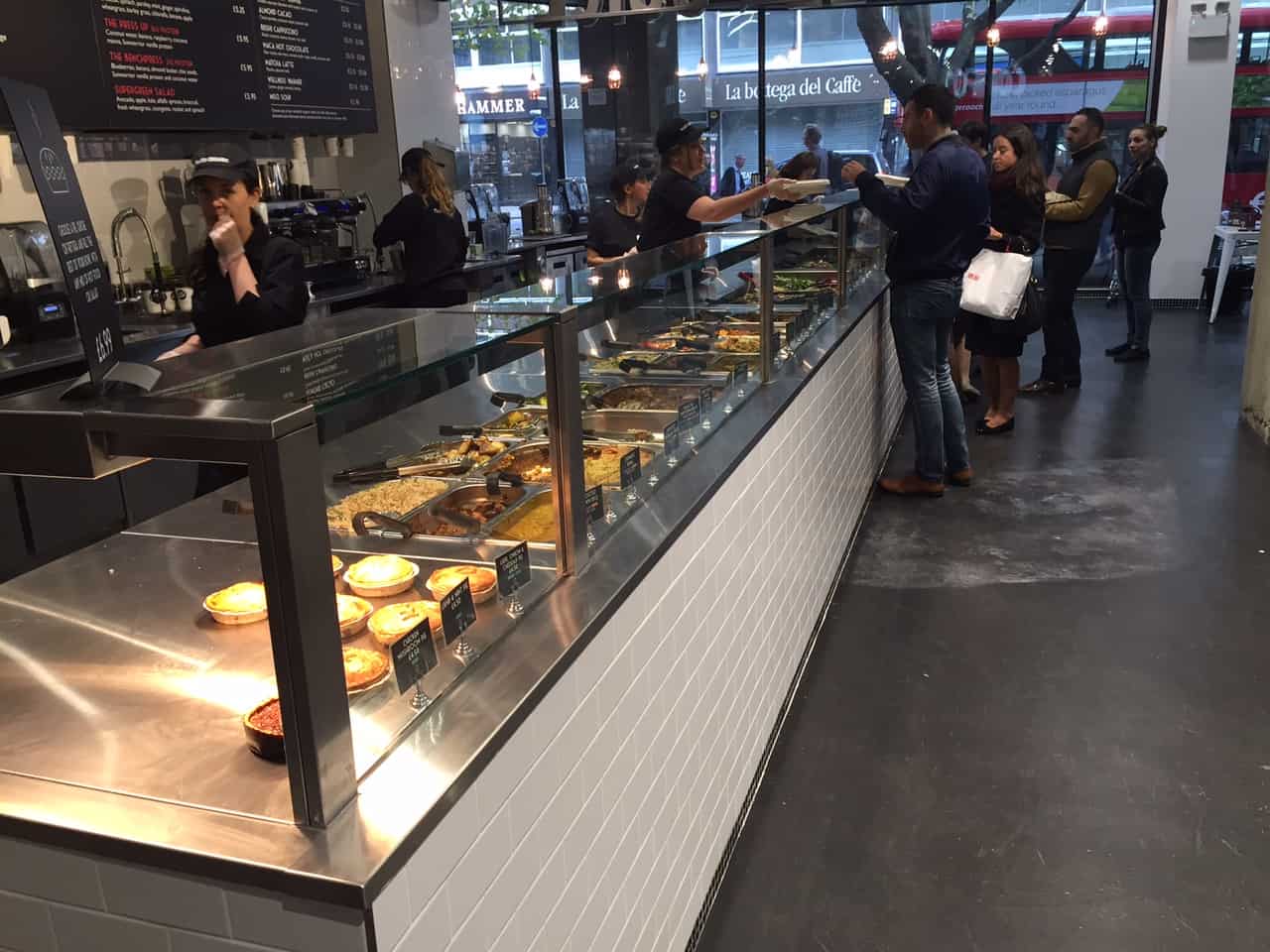 In recent times, the Stellex brand has gathered a terrific reputation in London, our iconic capital city. One of our original success stories was that of Planet Organic, the health food supermarket chain.
When one of the flagship stores in London wanted to create a new customer 'Food to go' area, Stellex were contacted urgently by one of their key distributors as the customer had been let down by an existing supplier and had an urgent deadline to achieve.
Working to an exceedingly tight time frame, necessity really was the mother of invention. Stellex designed, manufactured, delivered and installed not only a hot display counter and a refrigerated display counter, both with a very stylish tiled front wall and unique glass screen design, but also created a whole new pioneering style.
Such was the stunning impact of this new look that the distributor went on to supply a further half a dozen such units to other delighted customers. Had the original supplier delivered, as they should have done, none of this would have ever happened and for that, the customer, our distributor and Stellex have to be grateful.