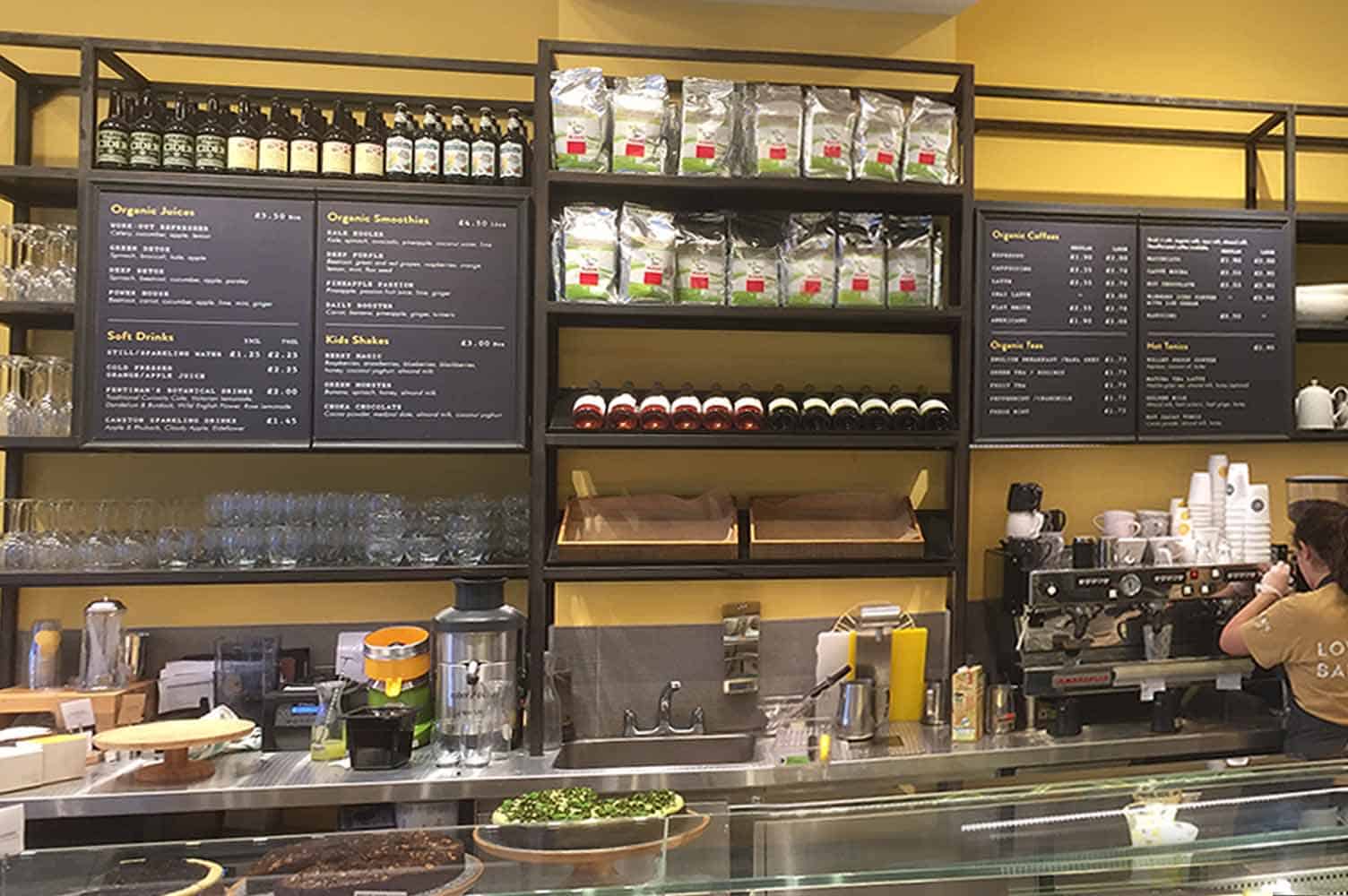 Stellex worked very closely with a specialist shop fitting company to create this new outlet and make it truly special.
The black steel frontages, counter and rear high level display crafted by Stellex all contrasted superbly with the concrete counter top to create a unique Lola's signature.
The hand rails, stainless steel back counter, seating and tables completed the picture perfectly and resulted in yet another satisfied customer.