The Stellex team recently completed the installation of a range of heated and chilled units for a busy café within the Newcastle University campus. The café required an expansion to increase their product range and customer throughput, while limiting the impact on table and seating areas.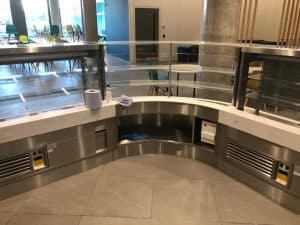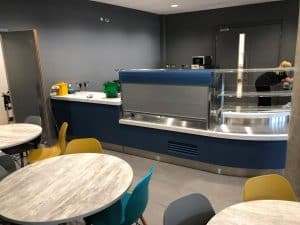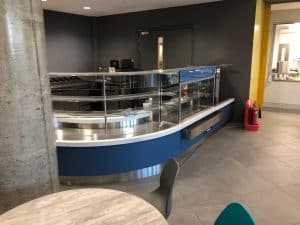 Using our expert manufacturing skills, we created a curved display counter and all units were finished with a blue front panelling to match the University's brand. Another example of how our units can be designed for any space and for any business.
To see more images of this installation, please visit our project photo album on our Facebook page.