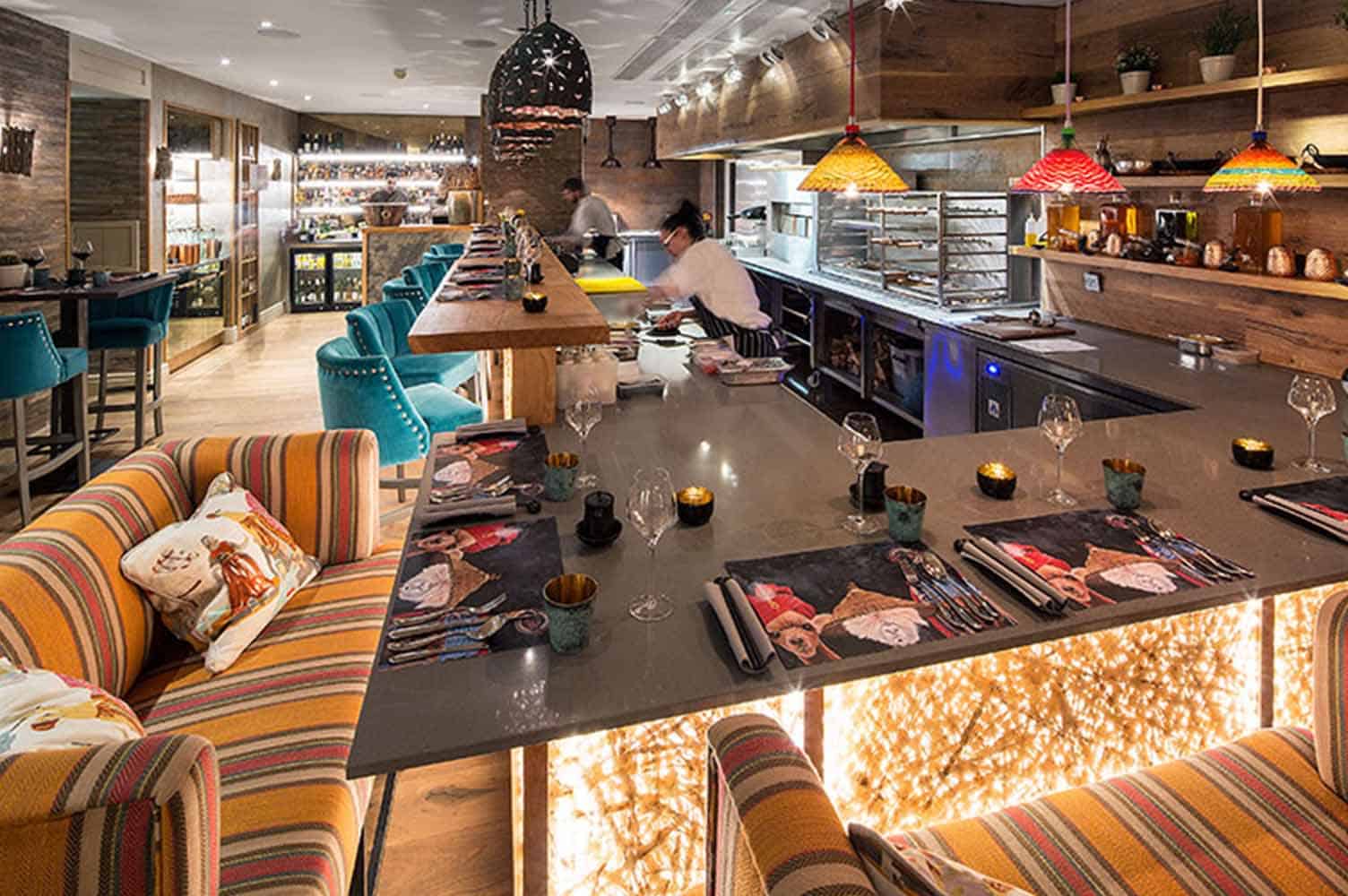 When the Michelin starred HRiSHi restaurant of the prestigious Giplin Hotel of Windermere needed to create a 'Theatre Style Cooking' centre, the Stellex team were only too pleased to provide their expertise.
The bespoke drop in fryer with granite top, rear surrounds around the pizza oven and rotisserie grill plus the custom granite top to the refrigerated prep counter were all created by Stellex.
Combining these with the signature wood bar shelf and unique back lit frontage ensured an experience truly worthy of that Michelin Star.
In recent years Stellex has gained considerable knowledge and experience building induction cooking into counters. This helped in creating the exquisite granite and lava stone topped counter with invisible induction cooking zones.