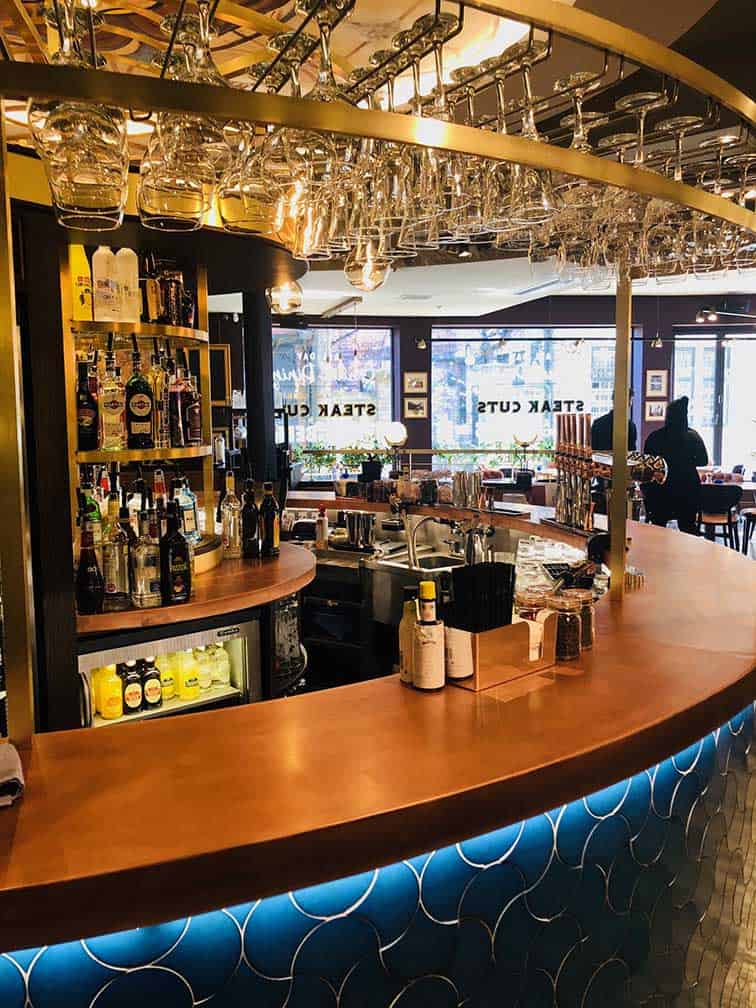 Looking at the Cut & Craft website makes you want to visit this new, independent steak and beer house in York. The quality of the food and drink shines through as exceptional. Such attention to detail and desire for perfection mirrors Stellex' philosophy so when we were asked by our distributor to work with the client and their designer, we were delighted.
Details such as speed rails, anti-drip edges, jointing trims and radiused rear contact points were all incorporated. Once clad with a unique specialist frontage, a bespoke copper bar top was welded on site with the beer pumps seamlessly integrated. All of this was capped off with a custom overhead glass hanging rail system made from brass. To complete proceedings, a matching central island unit was created with copper top and overhead bottle storage and lighting hub made using a brass metalwork design.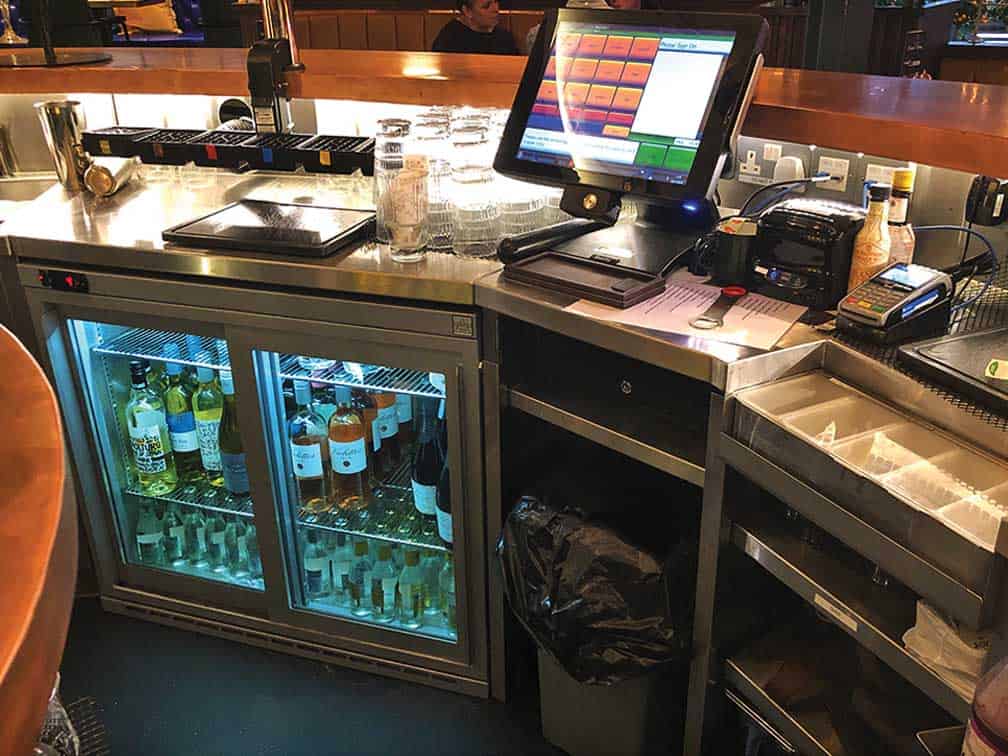 The central island unit with lighting hub utilised the same materials as the main bar to give a cohesive appearance. Behind the scenes can be seen all of the hidden details that make this the perfect workstation.