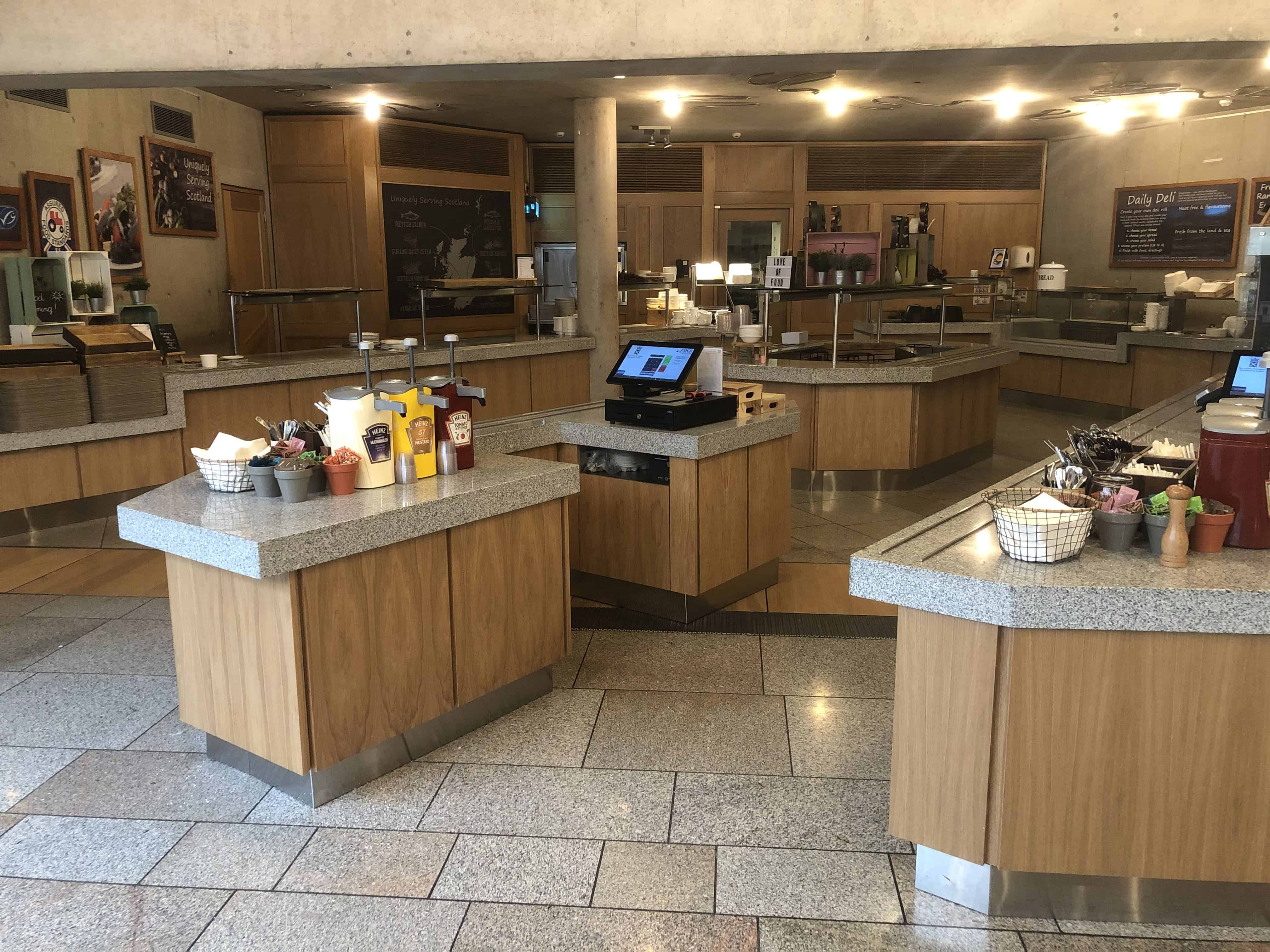 The famous Scottish Parliament building at Holyrood lies within the UNESCO World Heritage Site in central Edinburgh. Opened in 2004, the servery counter in the eatery area had started to look very dated. A revamp was required and in particular a ventilated induction counter similar to the type previously supplied to Chatsworth House was required.
Collaborating with a distributor, preparation work commenced. The whole area was opened up, with a wall being knocked down. Visibility was increased and the feel of the area was significantly improved. As you would expect in such a building, security was incredibly tight with in-depth vetting and daily checks carried out.
A completely new section of counter was fitted with oak wood frontage. The existing counter was then modified to match. The client was so impressed and delighted that they decided to carry on the work and replace all the existing old granite frontages with oak.
Our unique in-built ventilated counter, for use with induction cooking, was fitted and further enhanced by refrigerated drawers to provide front of house catering.
Some work was carried out at a weekend to minimise disruption to the Scottish Parliament. The Stellex installation team are well used to working irregular hours, so this wasn't an issue for them.
Like a lot of previous work, Stellex manufactured, delivered and installed the project to the customers exact specifications. The end result exceeded their expectations and they were delighted. The eatery area was transformed and updated and it is now ready to face the future.