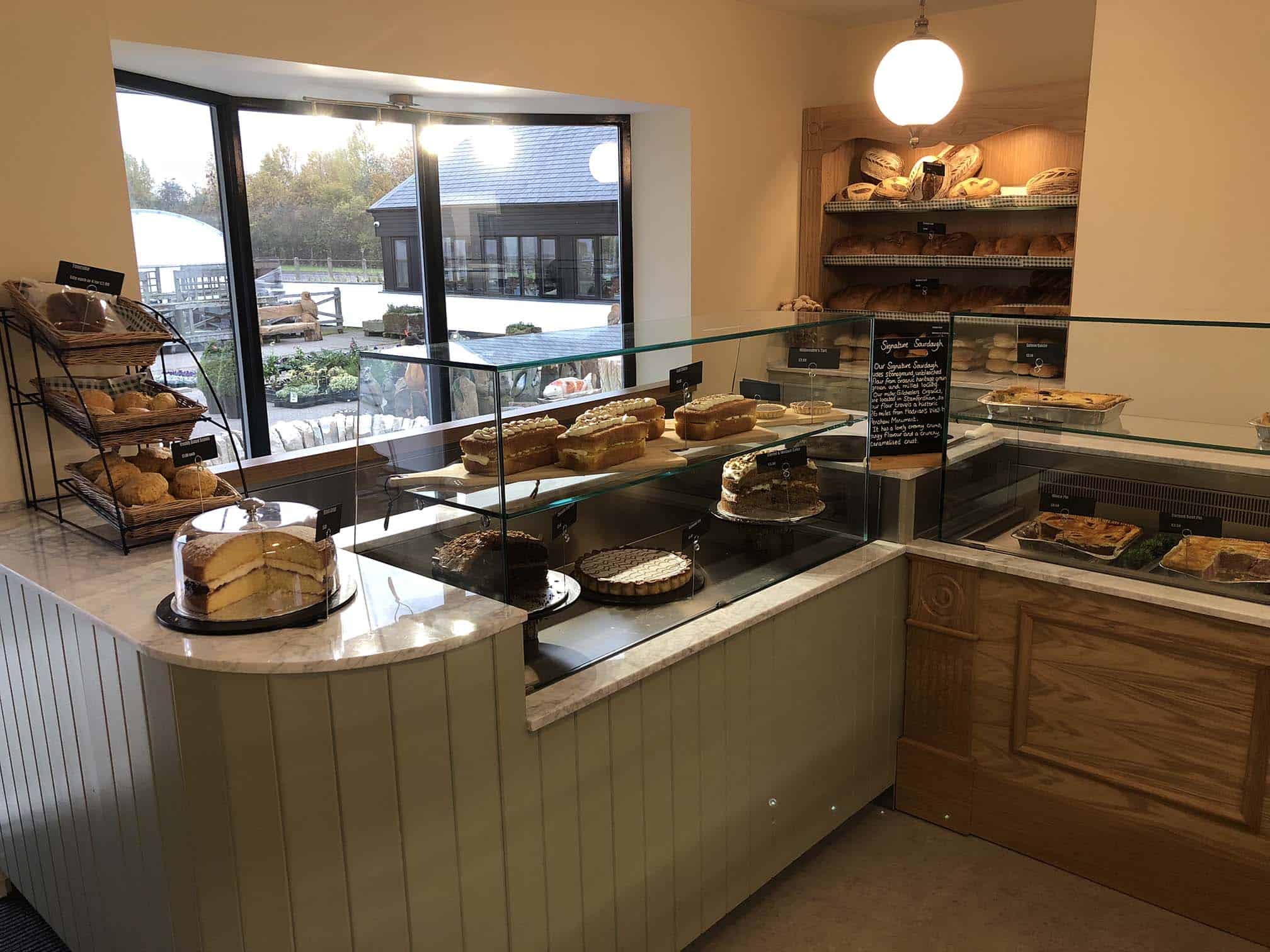 Lying in the shadow of the hugely popular Penshaw Monument is a true hidden gem, Penshaw Farm Shop. This farm shop is famous locally for all of its freshly made products and huge portions. Organic has never been so much fun with many of the ingredients being sourced from the on-site farm.
The farm shop is incredibly busy with café and butchery but with ever increasing sales a new bakery had to be set up. This was a completely new venture and has been incredibly successful immediately. Home-made cakes, savouries and artisan bread all tempt the customer.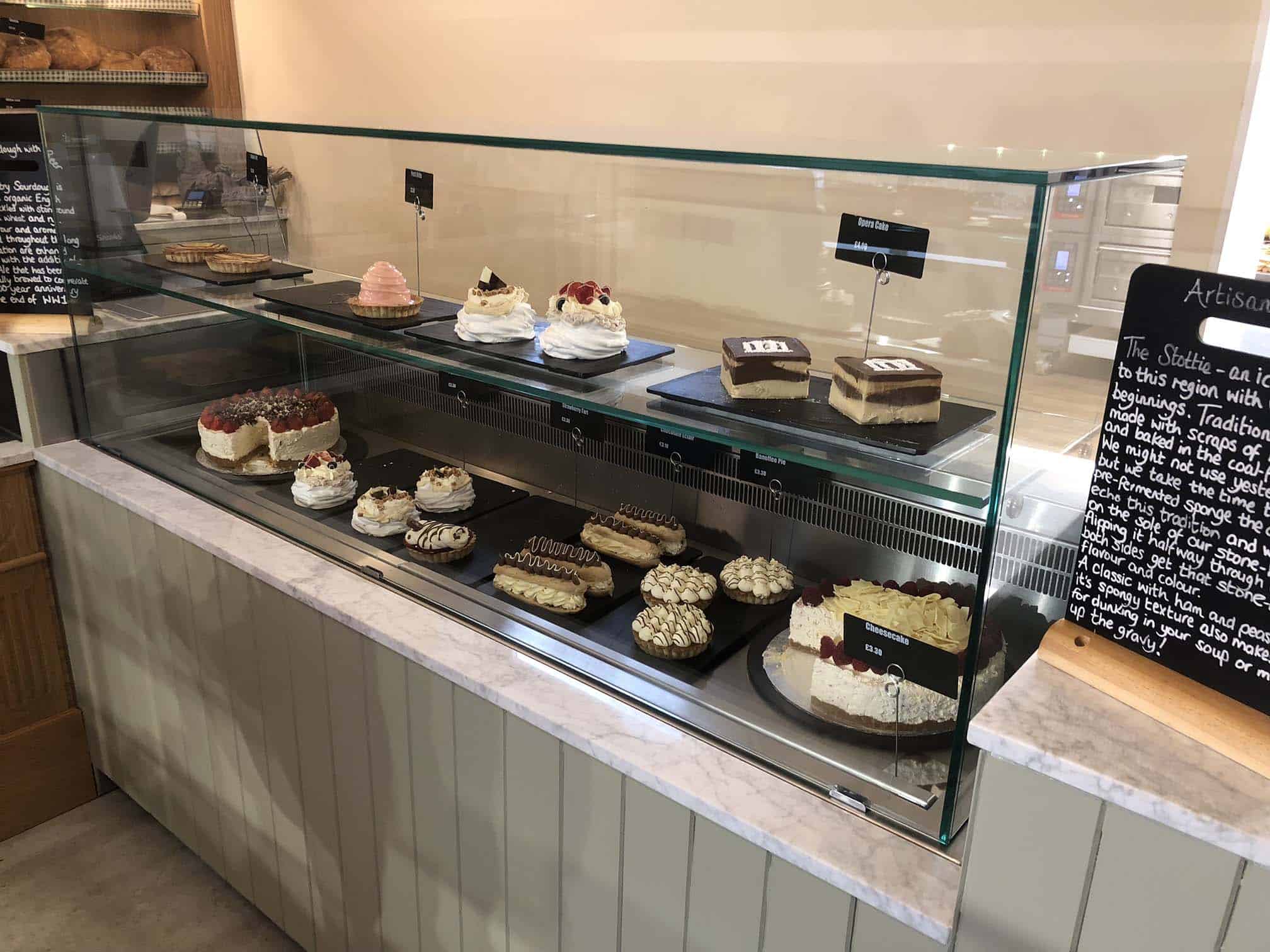 A contemporary farm-house style was chosen with horse shoe shaped deli and bakery display counter. UV bonded glass displays allow the freshly baked produce to be shown at its best. These displays are a mix of both ambient and refrigerated integrating seamlessly with the solid grey marble top so reminiscent of grandmother's pantry.
Counter fronts are clad with solid oak panelling and tongue and grove timber finished in a lovely pastel shade of pale green.
In the background can be seen the matching oak dressers created to display all of the artisan bread to perfection. Hidden details abound with a discrete staff gate to allow easy access seamlessly integrated into the units.
Attention to detail even extends to things like the customer price list being displayed on miniature blackboards with chalk writing.
All of this was finished off with various custom fabrications completed in the kitchen, sadly hidden from public view. Both our distributor, whom we worked through, and the end customer were delighted with the result. You could say that the highest quality product compliments the highest quality produce.