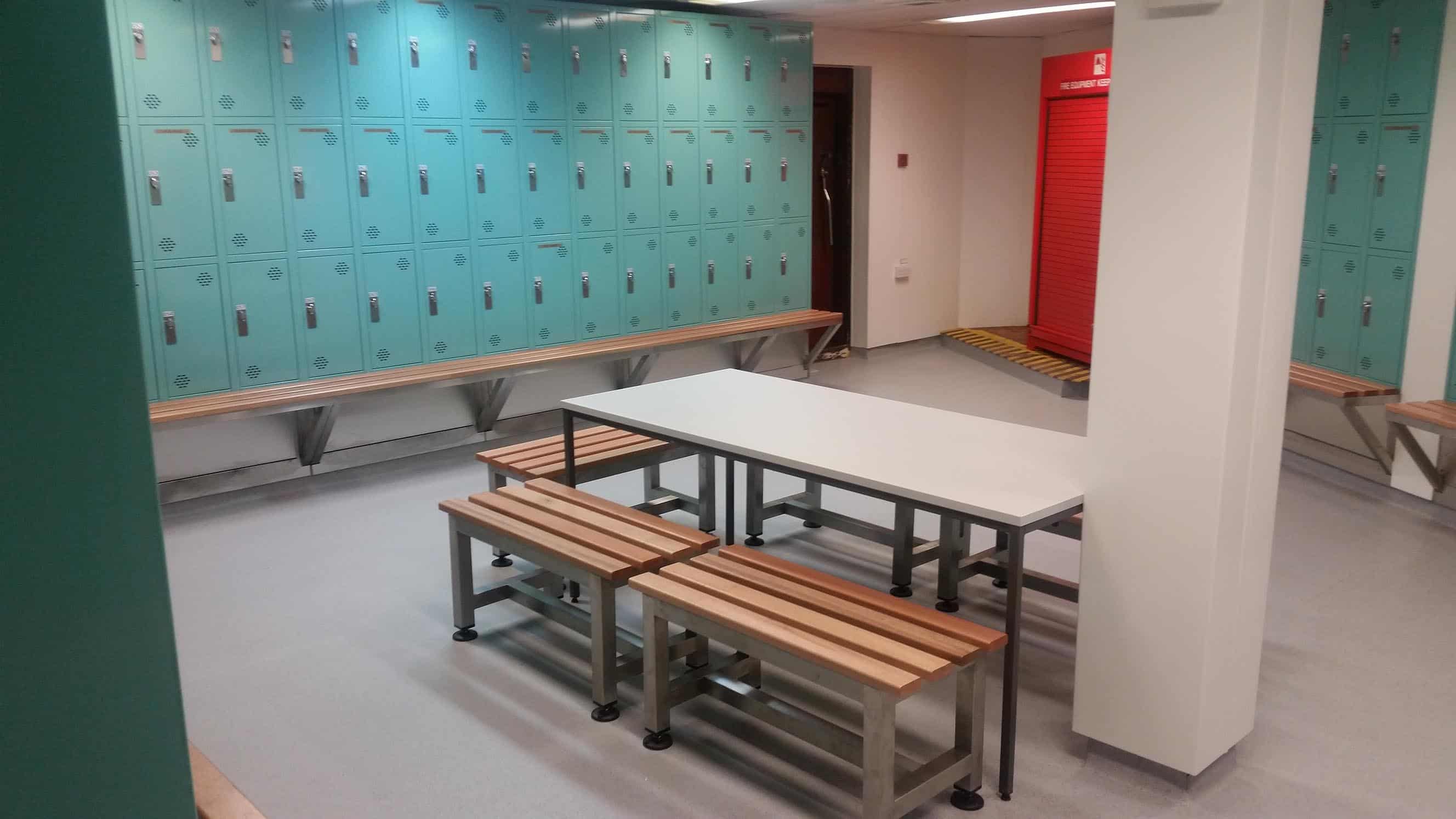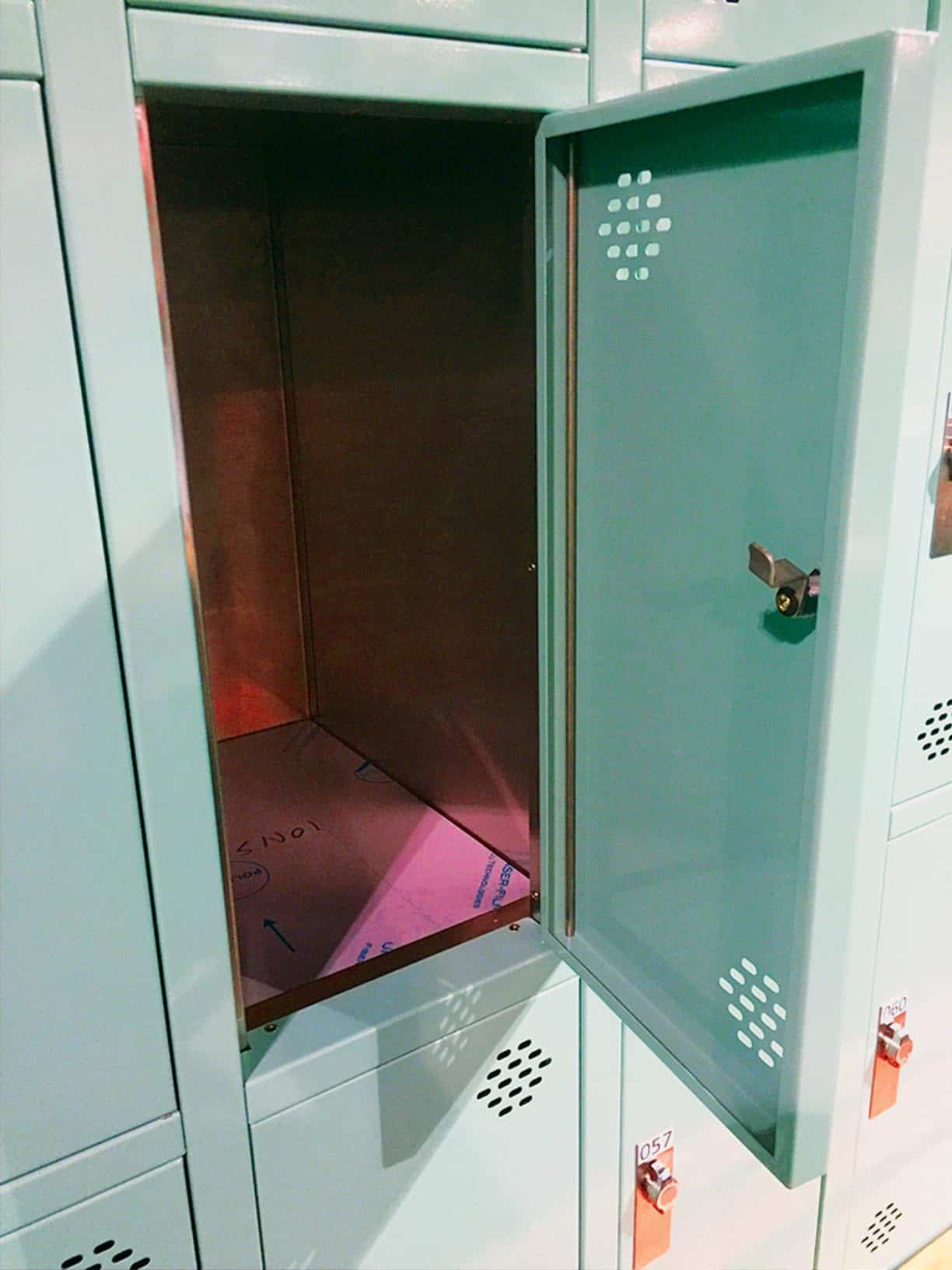 At Stellex we thrive on an unusual challenge. We were asked to help a specialist offshore contractor with a problem on an oil platform. Existing personnel lockers had rotted away through exposure to the corrosive North Sea Air. This despite being safely located within the staff changing room deep within the platform.
Stellex' task was to come up with a solution that was not only robust, resistant to corrosion but also aesthetically pleasing. Injection moulded plastic was considered but was dismissed through not being able to endure the rigours of everyday life on a working oil platform.
A detailed and challenging specification was drawn up. Units had to be produced in modules of three, six and nine thereby allowing the room to be filled. Cost was important, so 304 grade stainless steel was chosen over 316. The steel was then powder coated to increase corrosion resistance beyond that of 316 and soften the clinical appearance of the raw metal.
Each locker had to have an individual lock and padlock thereby allowing ease of staff rotation. A numbering system was required and a matching bench/seating system designed and manufactured. Real wood was used for the slats but coated in a fire rated lacquer.
The overall effect is one of pastel calmness and would be equally suited to a food production plant, leisure centre, swimming pool, hotel, spa or sports hall, in fact any situation requiring robust staff lockers and changing room facilities with a softer appearance.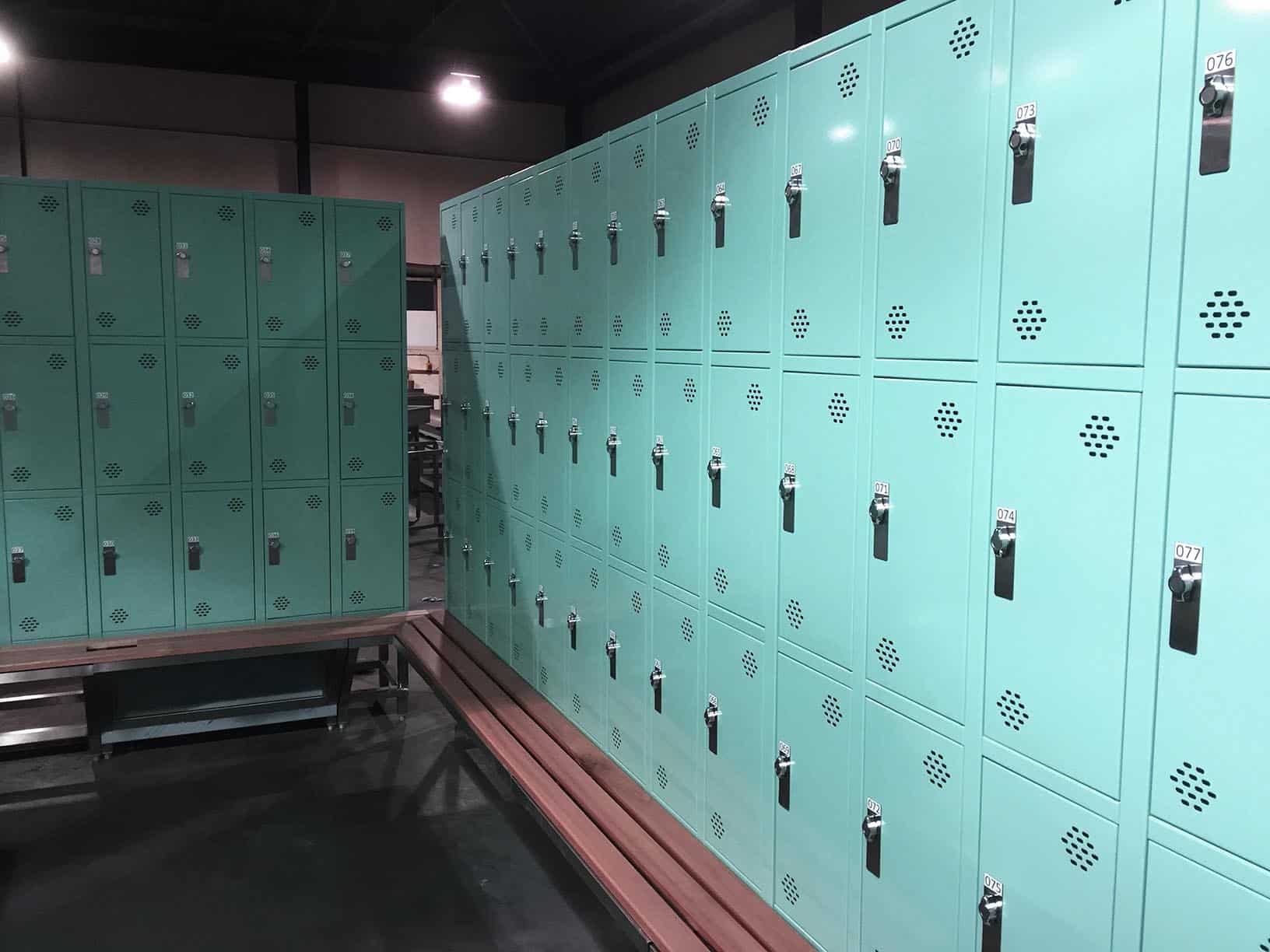 Stellex have since gone on to use this powder coating technique with a wide range of their products giving them a far more gentle and contemporary appearance that can add a new dimension to a project without affecting longevity and durability in any way.