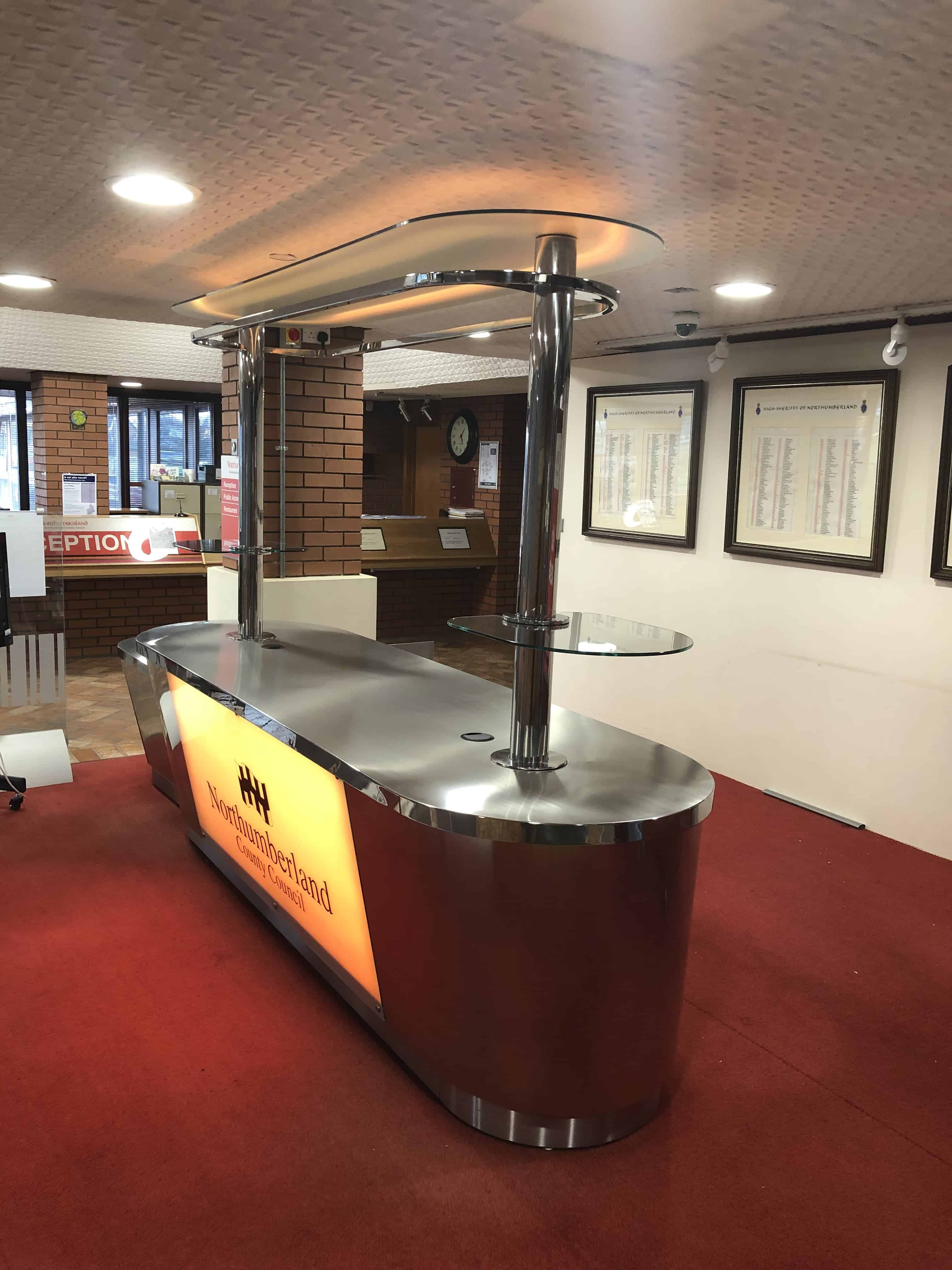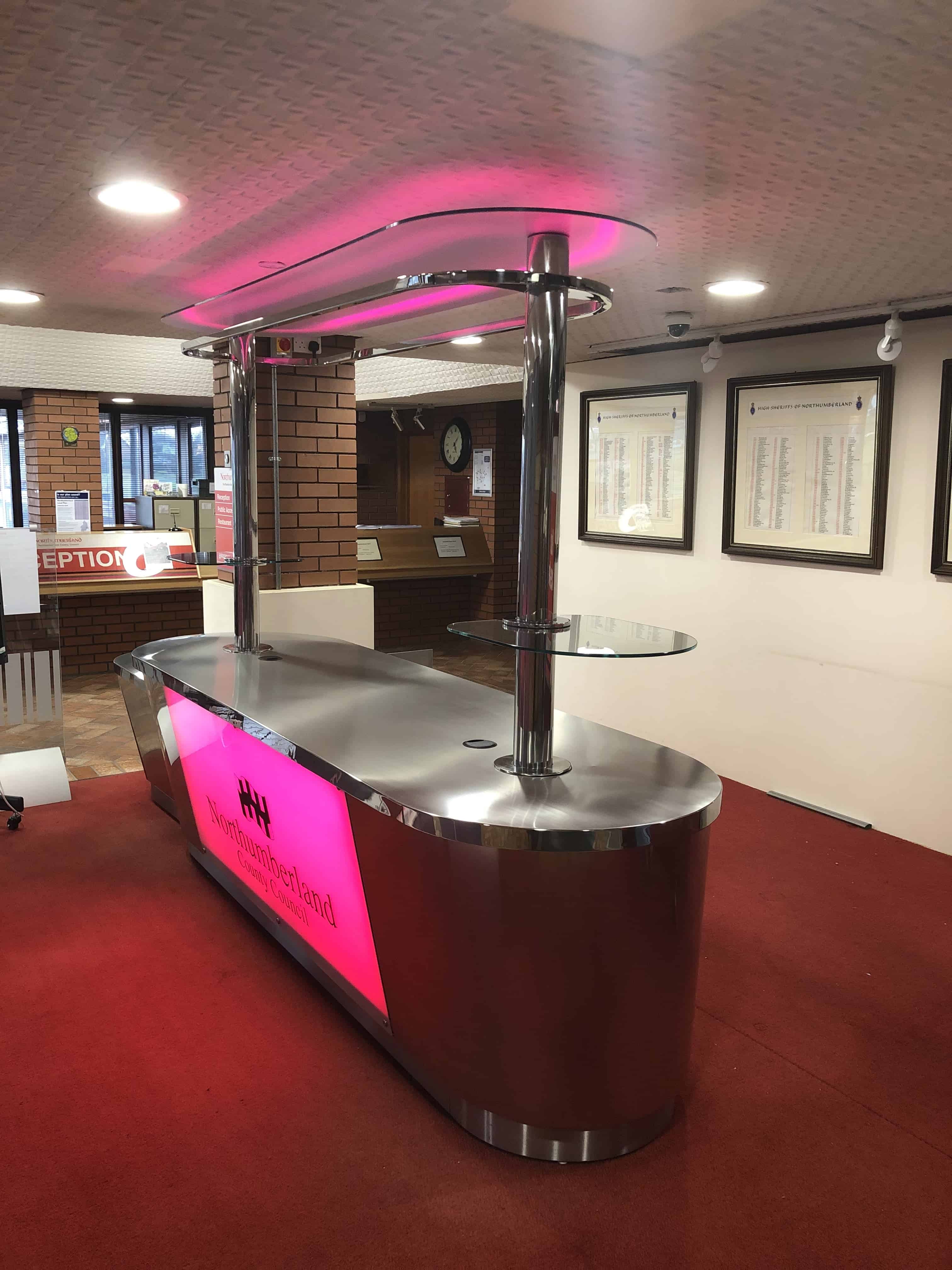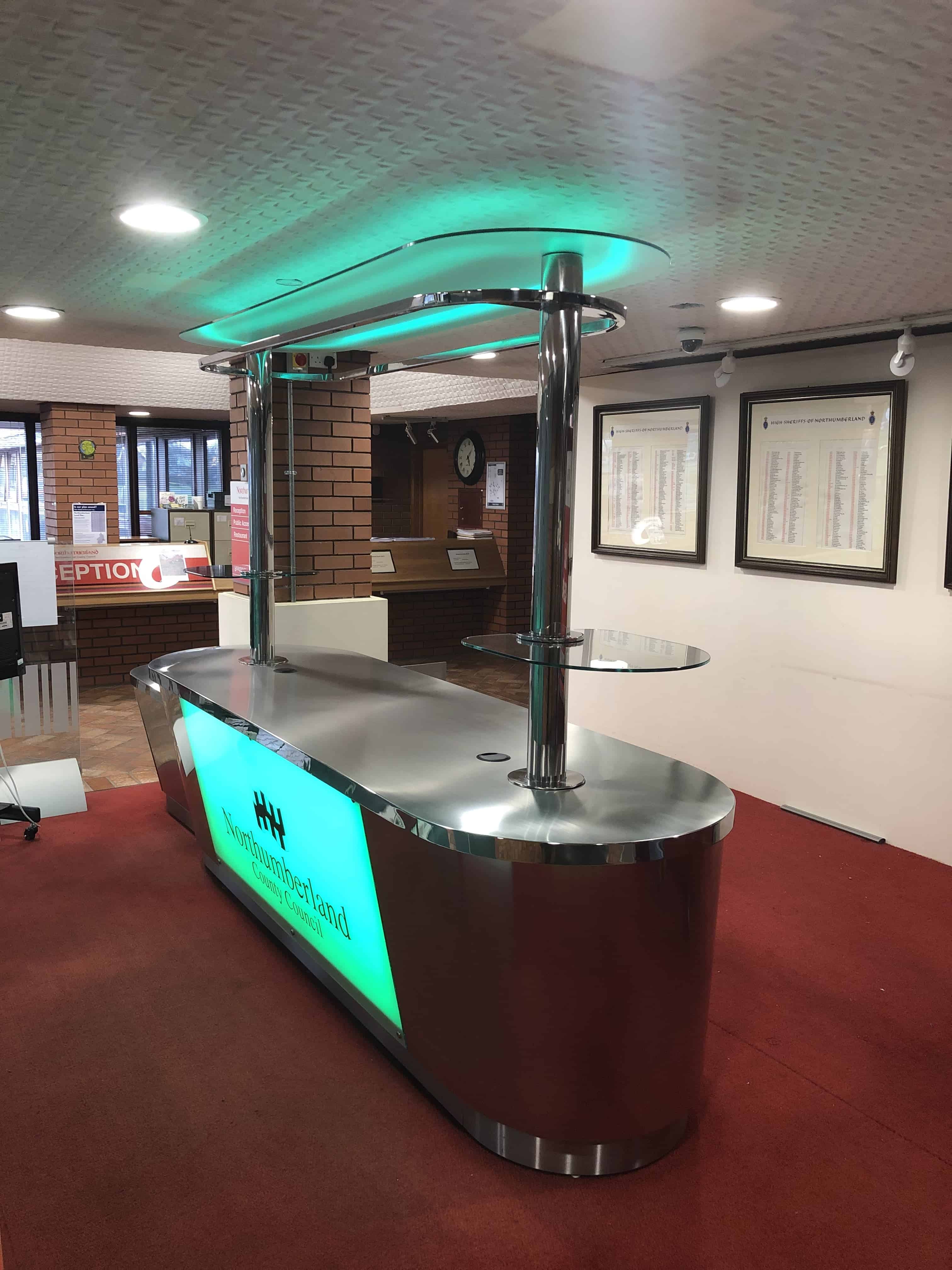 Whilst undertaking work throughout the UK is very exciting and rewarding, it is lovely when a job comes close to home. Somehow to be recognised locally as well as nationally for the pride, passion and perfection that drive Stellex is very rewarding. It is even more gratifying when it is the local authority who recognises this.
Northumberland County Council needed a coffee cart that would take pride of place in County Hall. Having seen the Stellex street cart design the client knew they wanted to elevate things but could only provide a limited brief. Sometimes less is more and Tony Chamberlain the Stellex MD was very in tune with what was needed.
An initial draft concept was provided and this was very well received. This was then developed further until the final product was created. It features colour change LED lighting around the canopy and front signage, glass front panel with polished stainless-steel ends and a special polished top are clearly visible to any visitor. Hidden details include plumbed in water supply, remote control for the colour change LED's and an inbuilt distribution board.
Incredibly the whole product is completely demountable so it can be stripped down and moved to a new location at any point. If one product captured the words Pride, Passion and Perfection perfectly, this is it. It is all the more fitting that it should be in Northumberland, Stellex' home county and taking pride of place right at the heart of County Hall.