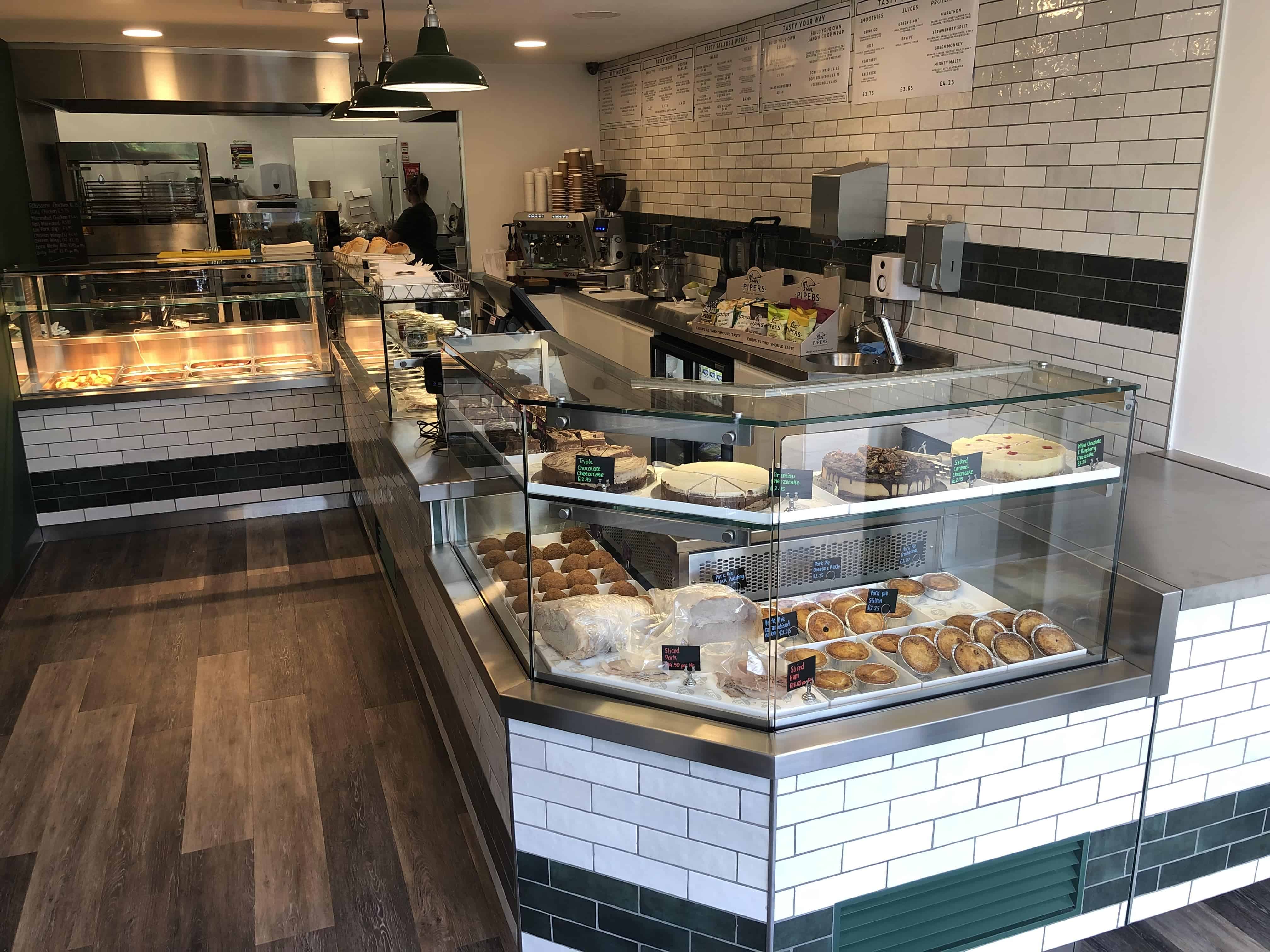 Anyone who has visited the North East will be familiar with Milligans Bakery. Established over sixty years ago, Milligans is still owned and run by the Milligan family. Today the Milligans ethos of 'Honest and straight forward old-fashioned service with a smile and giving people what they want' is more relevant than ever.
Louise, granddaughter of the founders Norman & Joan Milligan, has driven the company forward into the 21st Century and beyond with an ambitious development program. The latest venture is Milligans Tasty Deli, a slight deviation from the normal store but a true reflection of where modern taste is moving.
This new shop proved particularly challenging as it was very narrow and every last bit of space had to be carefully utilised allowing for maximum usage. Stellex were happy to rise to this challenge and by working closely with the Milligans team have created a state-of-the-art installation where chicken, ribs and superfood salads are beautifully showcased in respective heated and refrigerated bespoke counter units.
Equipment included front and rear counter and kitchen fabrication, tables, sinks and a dishwasher table. Many special features were incorporated including powder coated stainless steel doors on the rear counter (to soften the appearance), 2/3rds Gastronorm wells, glass display cases and even the tiling was eye catching.
Truly a special result for a unique client with a true North East flavour.