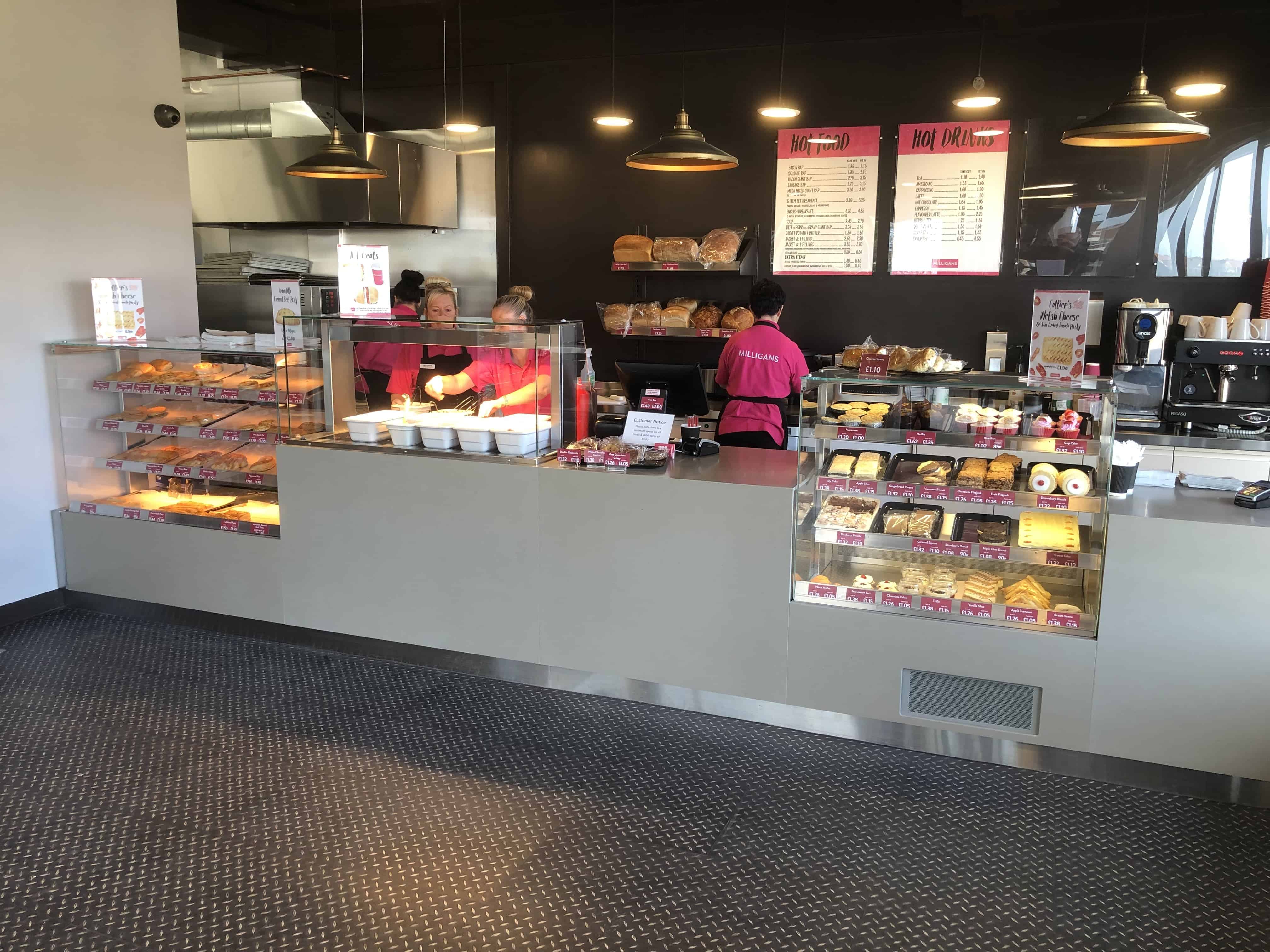 Quality of product and value for money have always been key to Milligans success. These important attributes motivate the team at Stellex equally. Working with Milligans, another North East success story seemed the most natural of fits.
The whole appearance was carefully coordinated to create a modern and uncluttered look. The front counter was fabricated using stainless steel and UV bonded glass cases were incorporated to provide a heated savoury display and refrigerated cake display, whilst an inset ceran hotplate delivers a hot meal option. The individual units blend seamlessly with a robust Silestone worktop and matching frontage.
Silestone is an unusual material. It is a compound made up of 90% quartz and other raw materials that are incredibly hard and resilient. It is an ideal product for worksurfaces and wall cladding and has very few joints.
On the rear counter, to soften the appearance, the stainless-steel doors were all powder coated offering a more domestic look rather than a cold clinical one. Further bespoke fabrication work was carried out by Stellex in the kitchen area completing a state-of-the-art installation.
Yes, Milligans food really does taste as good as it looks!