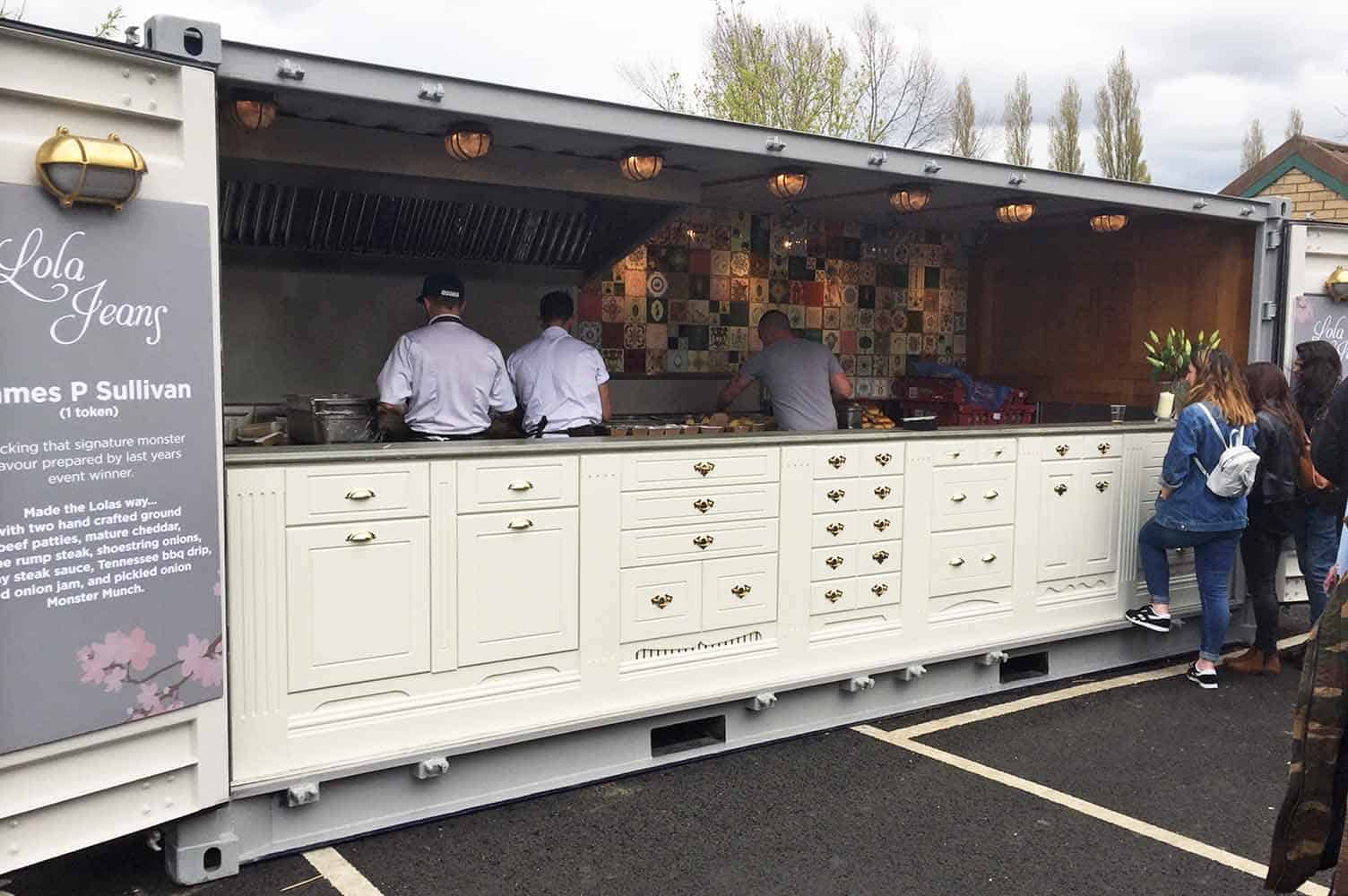 When Lola Jeans, one of the North Easts great secret diners, wanted to create a mobile catering unit with a twist, a design meeting and tour around the factory, reassured them that Stellex were the ones for the job.
A 20-foot shipping container was converted and fitted out to the same incredibly high standard as the famous Tynemouth and Newcastle restaurants in the Lola Jeans portfolio.
Again, attention to detail was everything. Retro brass light fittings with copper piping acting as conduit, the customer area to mirror perfectly the bar front that is a signature of Lola Jeans and a kitchen that not only won the North East's famous Battle of the Burgers competition but is capable of Cordon Bleu event catering at its finest. This really is something unique and special.