Looking online, it's impossible to find anything other than a rave 5 star review for Lily's Indian Vegetarian Cuisine in Greater Manchester. Words such as 'awe, artisan, wonderful, unique' all abound.
Such has been the success of Lily's, they required a larger premises. Working closely with our distributor and a design team, a state-of-the-art customer service area has been created.
Features include: UV bonded glass cases, black Corian work tops, full stainless-steel counters and a laminate frontage that all complement the Jalebi cookers and Farsan display areas. Matching electrical outlets were incorporated throughout, but the pièce de résistance is the glass diffuser screens that the menu's project onto.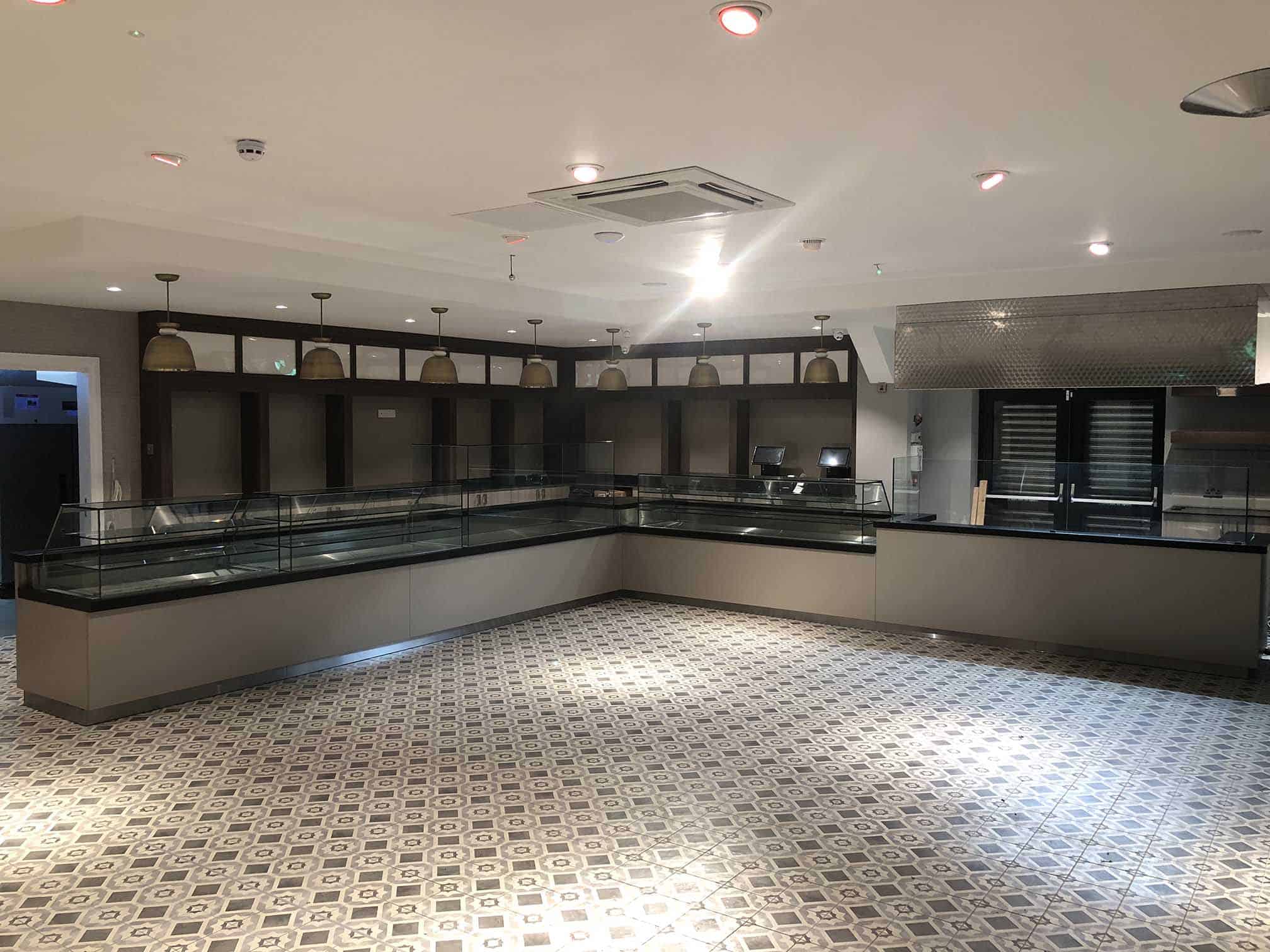 The whole installation was undertaken by Stellex' team of professional site installation engineers to the highest standard and is a perfect example of the Premium range of counters that Stellex produce. These are extreme duty products that are based around 40×40 box section with everything being designed to withstand the busiest of environments.
Lily's is not only very busy, it is extremely popular and caters for all ethnicities and age groups and thoroughly deserves its unique status amongst the finest eateries in Manchester.