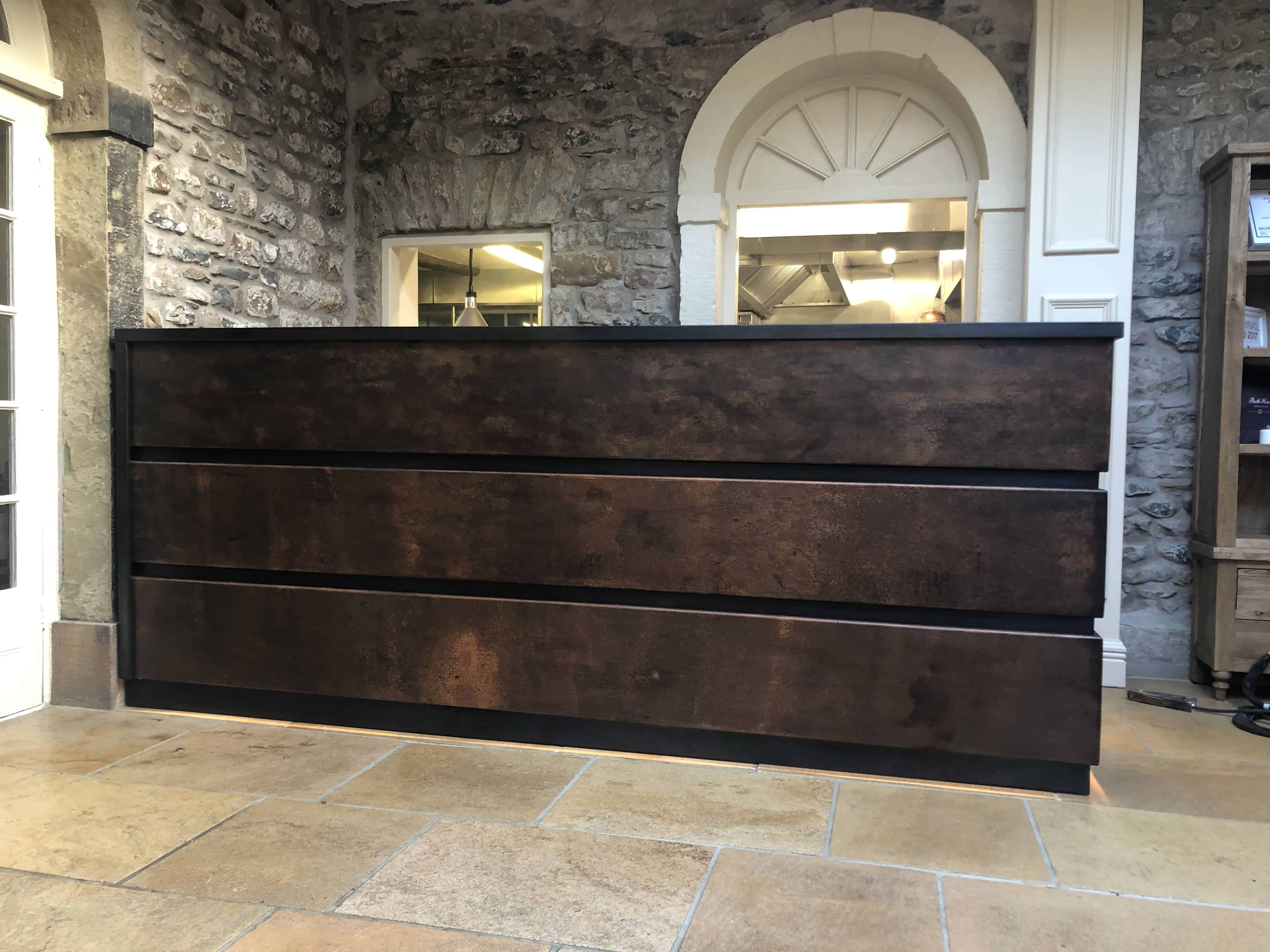 Hipping Hall, restaurant with rooms, nestles at the foot of Lancashire's highest peak. Since 1665 this historic building has been a feature of this beautiful landscape.
Head chef is Oli Martin whose standards are the very highest. Recently this unique establishment underwent refurbishment. Stellex have a vast experience working with restaurants of the highest calibre and were delighted to be part of the team that created this bold new signature look.
A front counter was required that gave a unique appearance, used modern materials and fitted in with the historic surroundings.
The whole counter was designed from scratch. An immensely strong sub frame was produced that housed rear cupboards to provide much needed storage space.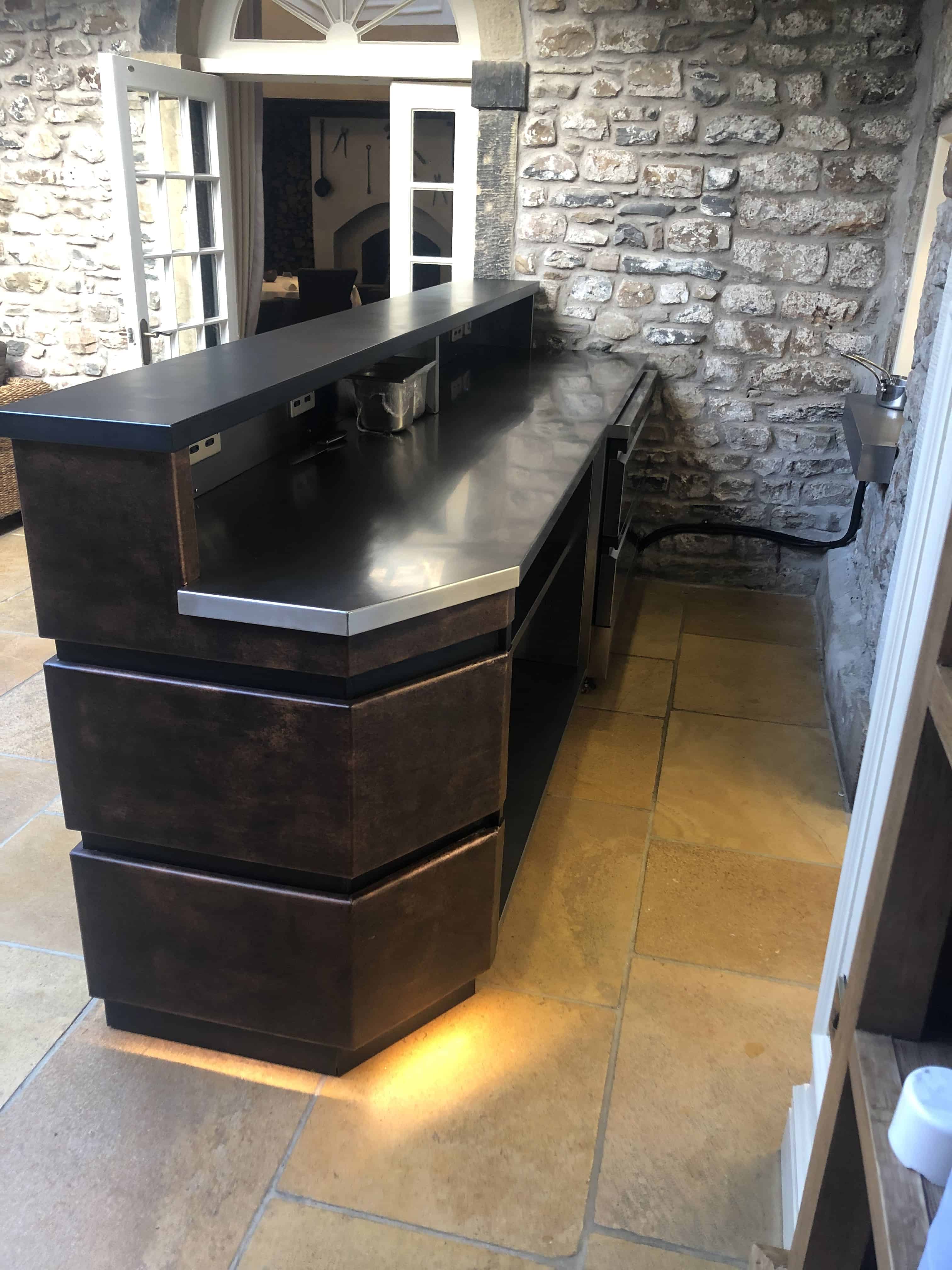 The bar top was produced in blackened steel which contrasted against the brighter stainless steel counter top which was chamfered to allow easy access for staff. The counter was clad in sections of aged copper panels which were illuminated from beneath with subtle LED lighting, this completed a very distinctive project; described by the Chef as a 'work of art'.