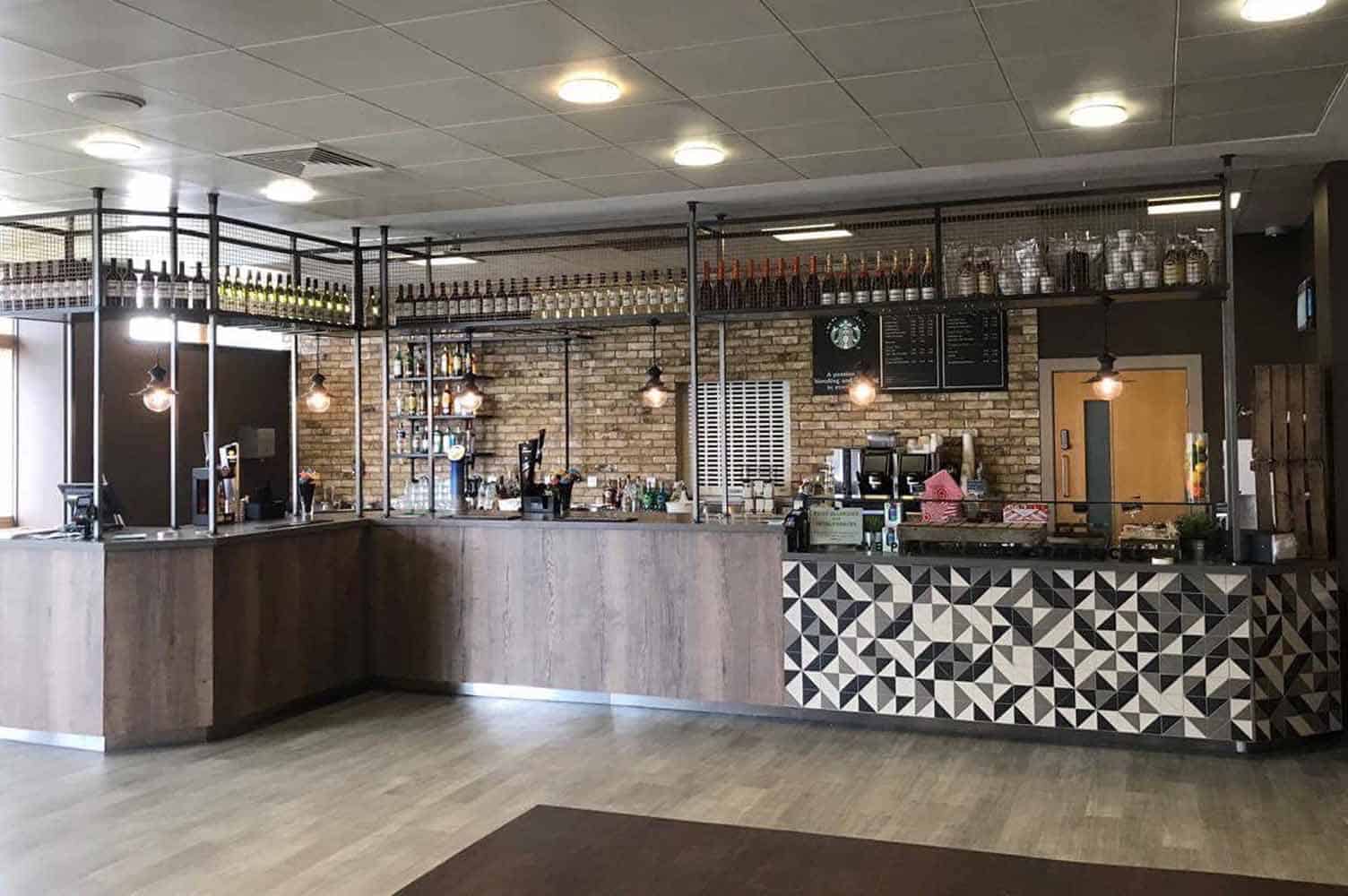 In today's world of academia, expectations and standards are higher than ever. When it came to creating the ultimate Student bar, the University of Glasgow wanted something worthy of the finest commercial establishment but keeping to a sensible budget. Yet again working with a partner distributor, Stellex were delighted to provide their expertise.
Details such as a Corian worktop, back counter and a stainless steel under structure started to create something special. When combined with the gas pipework wall shelves, black steel bottle cages and the part laminate/part tile frontage the end product becomes pretty unique.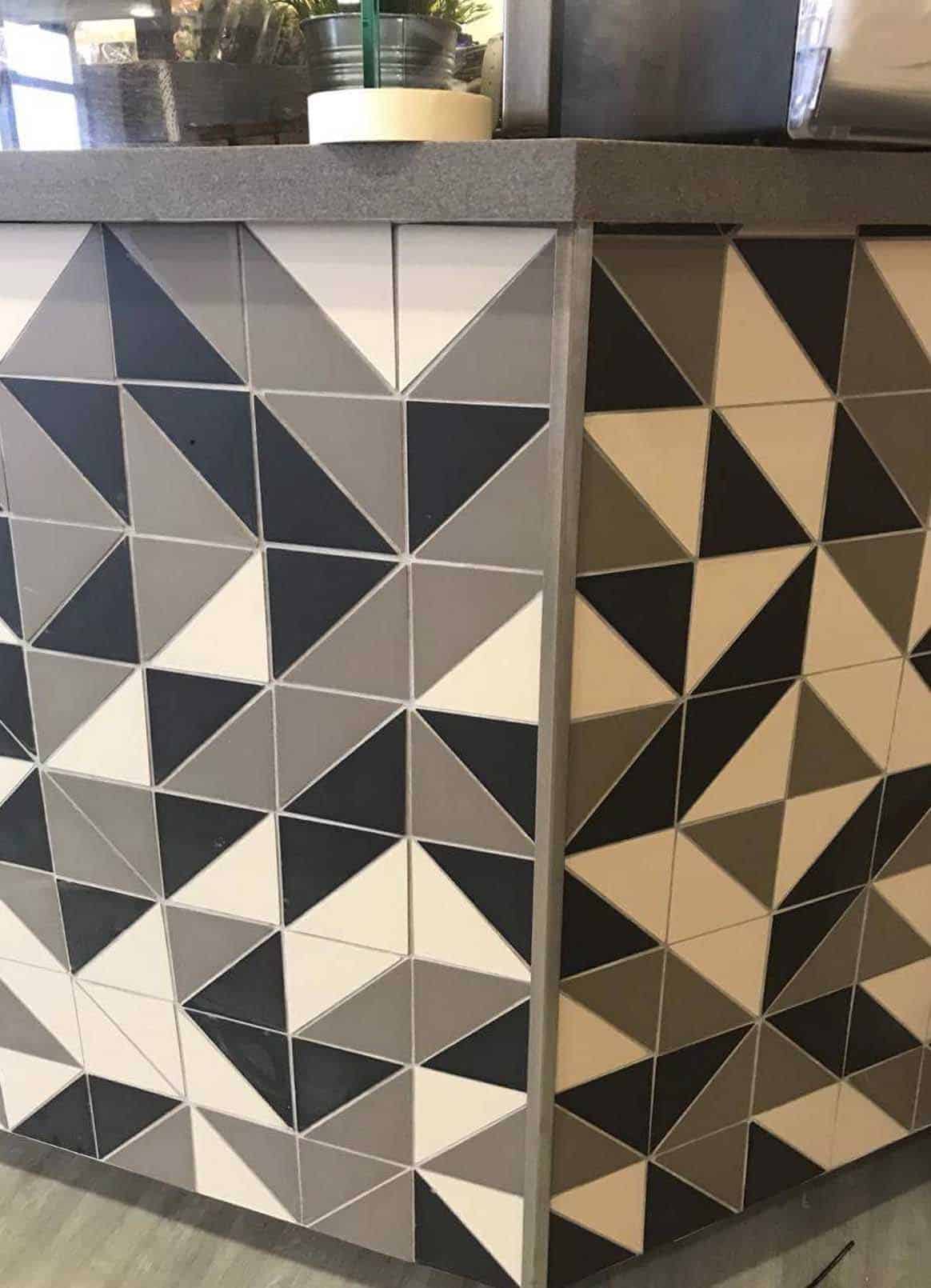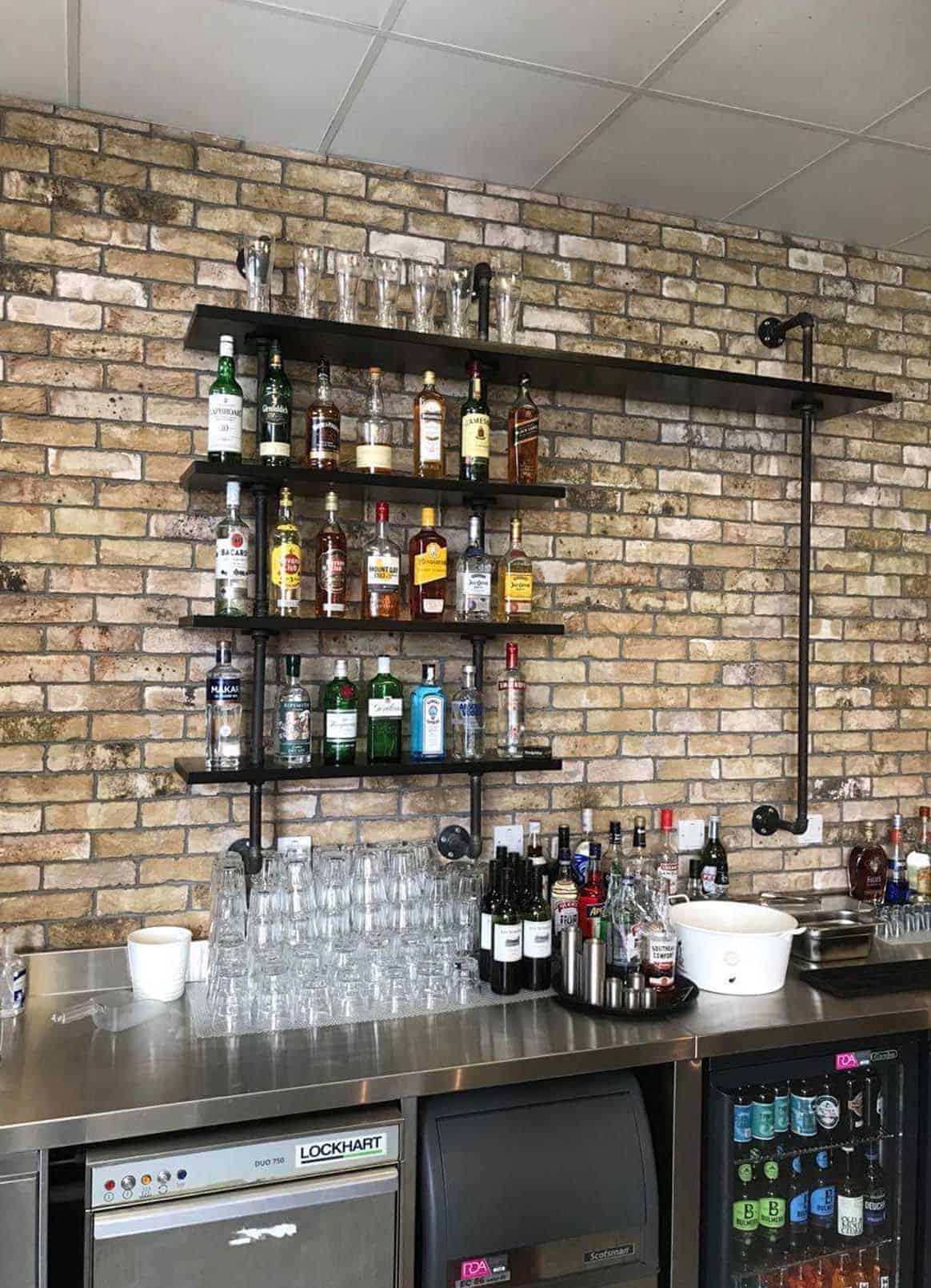 Not only were Stellex heavily involved in the design process and then the manufacture of this and other counters for the University of Glasgow, they installed everything to a meticulous standard, meeting the customers' expectations and possibly delighting the odd student in the process.