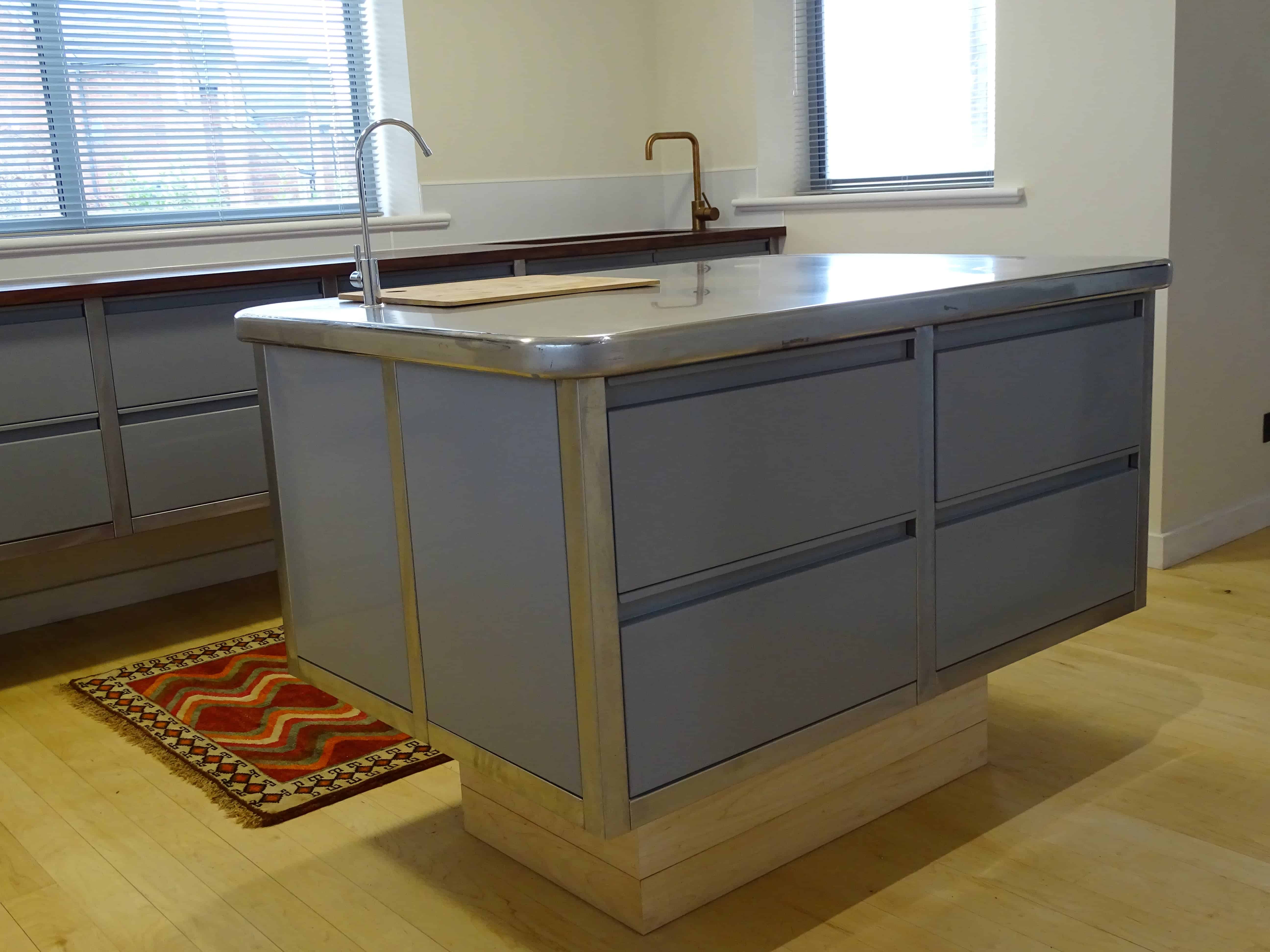 Occasionally a project comes along that is different and this one was exactly that. A local businessman wanted to create a showpiece kitchen in his own home. A builder by trade, he was aware of the quality and reputation of Stellex and decided that instead of a standard fare product from one of the many domestic kitchen companies, he would create an industrial specification unit from scratch.
The kitchen was his own unique design with powder coated cupboards, stainless steel profiled worktops with smooth rounded profiles and random finish with seamlessly integrated sinks.
The attention to detail is visible everywhere with the base units floating above the floor and the central island built with a heavy-duty inboard plinth which adds to the floating appearance.
Very high-grade accessories and fittings were used throughout as evident by the quality of the mixer taps. Elsewhere a magnificent solid wood worktop was used to provide a contrast with the stainless-steel units. The whole of the kitchen created a feel of new meets old, with wall mounted cast iron radiators complimenting the latest in domestic appliance technology.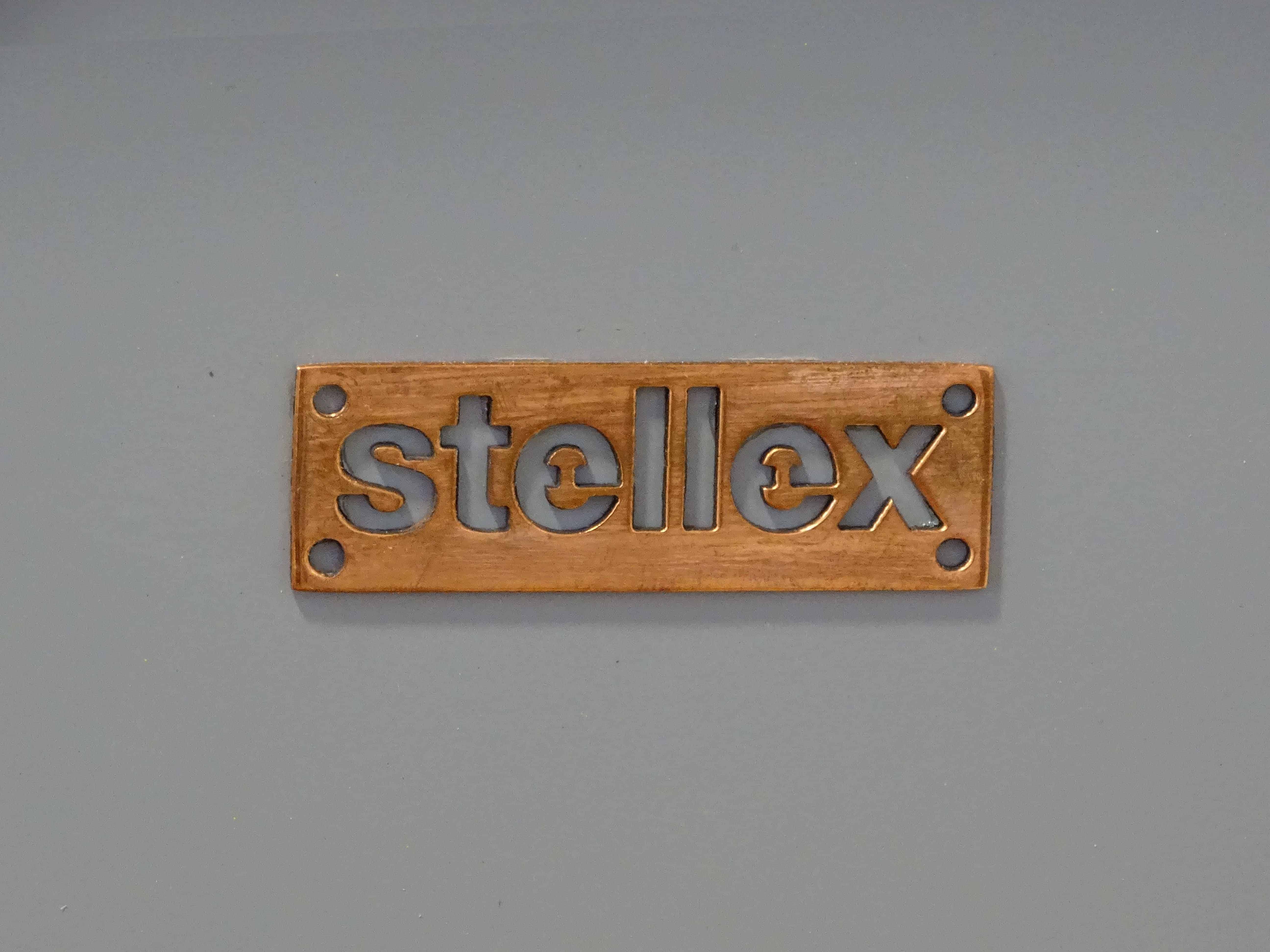 Cost is always a deciding factor with a domestic kitchen and whilst you would expect the Stellex product to be more expensive than an off the shelf timber affair, the price was actually very competitive with what was previously quoted. When you factor in longevity and value over lifetime, it quickly becomes apparent that the Stellex product actually offers far greater value for money than its cheaper rivals, outlasting them many times over.
The new owner and Stellex are extremely proud of this product so it was very fitting that this was recognised. A beautiful laser cut copper emblem of the Stellex logo was applied to one of the cupboards, perfectly finishing off a product that really does illustrate Pride, Passion and Perfection.