A Development Kitchen With A Difference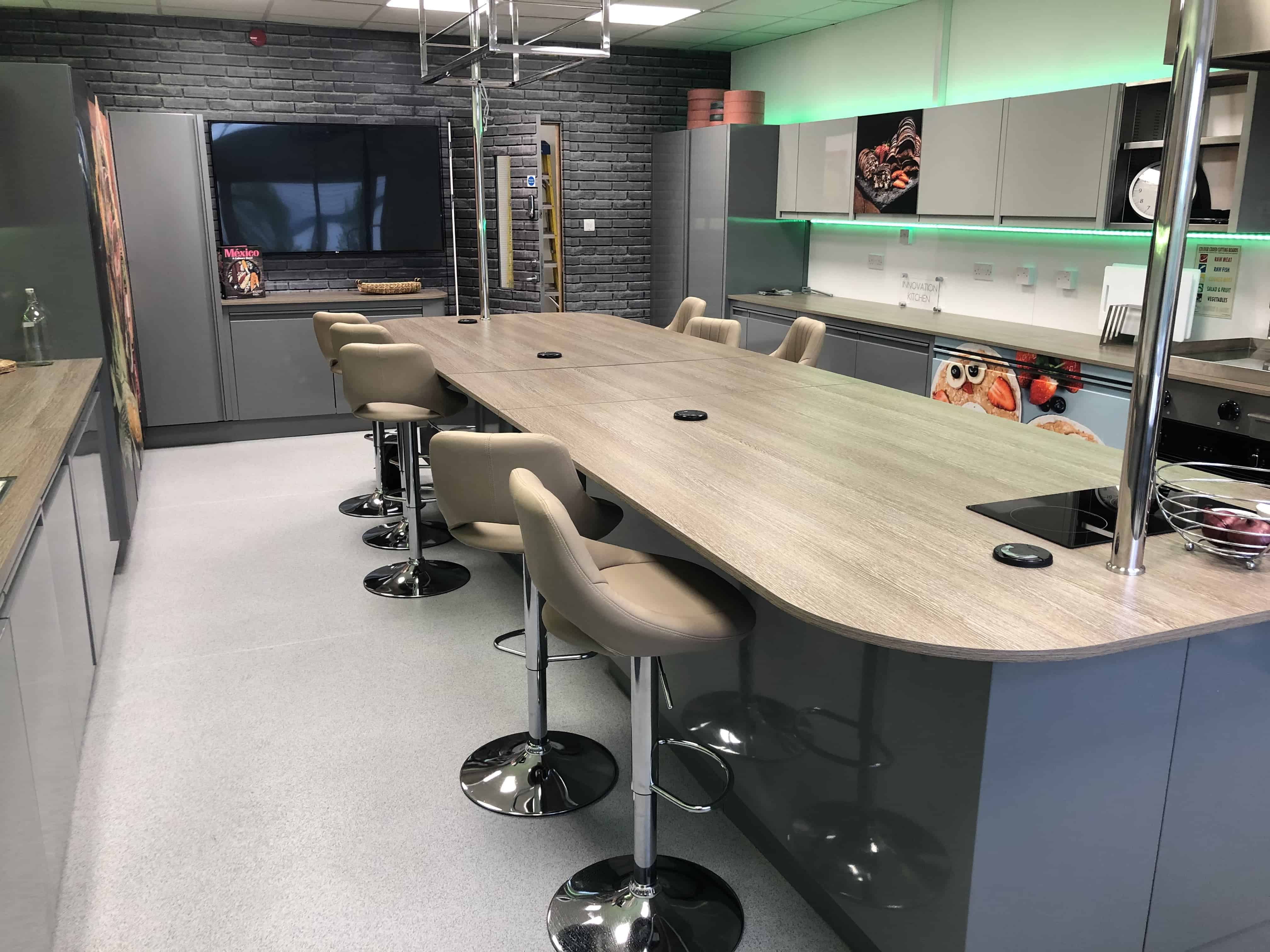 Over recent years Stellex has established itself as a market leader in commercial kitchens with a softer domestic appearance, so when a high-end food company wanted a commercial grade, heavy duty development kitchen that had a completely domestic feel to it, Stellex were the ideal candidate to rise to the challenge.
The customer had a no-compromises approach to business and the standards they set with the kitchen were extremely exacting and demanding of both attention to detail and quality. They wanted to achieve a soft feel kitchen with a domestic appearance but entirely of the highest commercial grade.
In order to achieve such a high standard, stainless steel base units were specified for strength and longevity which in turn were powder coated to soften their appearance. Custom work tops were produced out of compact grade laminate material whilst all sinks and fittings were of the highest commercial standard.
A central work area was created with two separate workstations. The idea behind this was that visitors can sit there whilst chefs prepare foods. To cater for larger numbers, lift up flaps on gas struts convert this unit into one big table. One cupboard has been cleverly designed to accept food trolleys. Wall cupboards completed the storage area whilst matching powder coated panels were supplied for other areas including the canopy front. Vinyl graphics and an illuminated company logo are the perfect finishing touches to a truly bespoke affair.
Stellex not only manufactured and delivered the product, they also installed it. In itself this is impressive, but when you learn that the work was carried out on the first floor without a lift, it becomes doubly so.