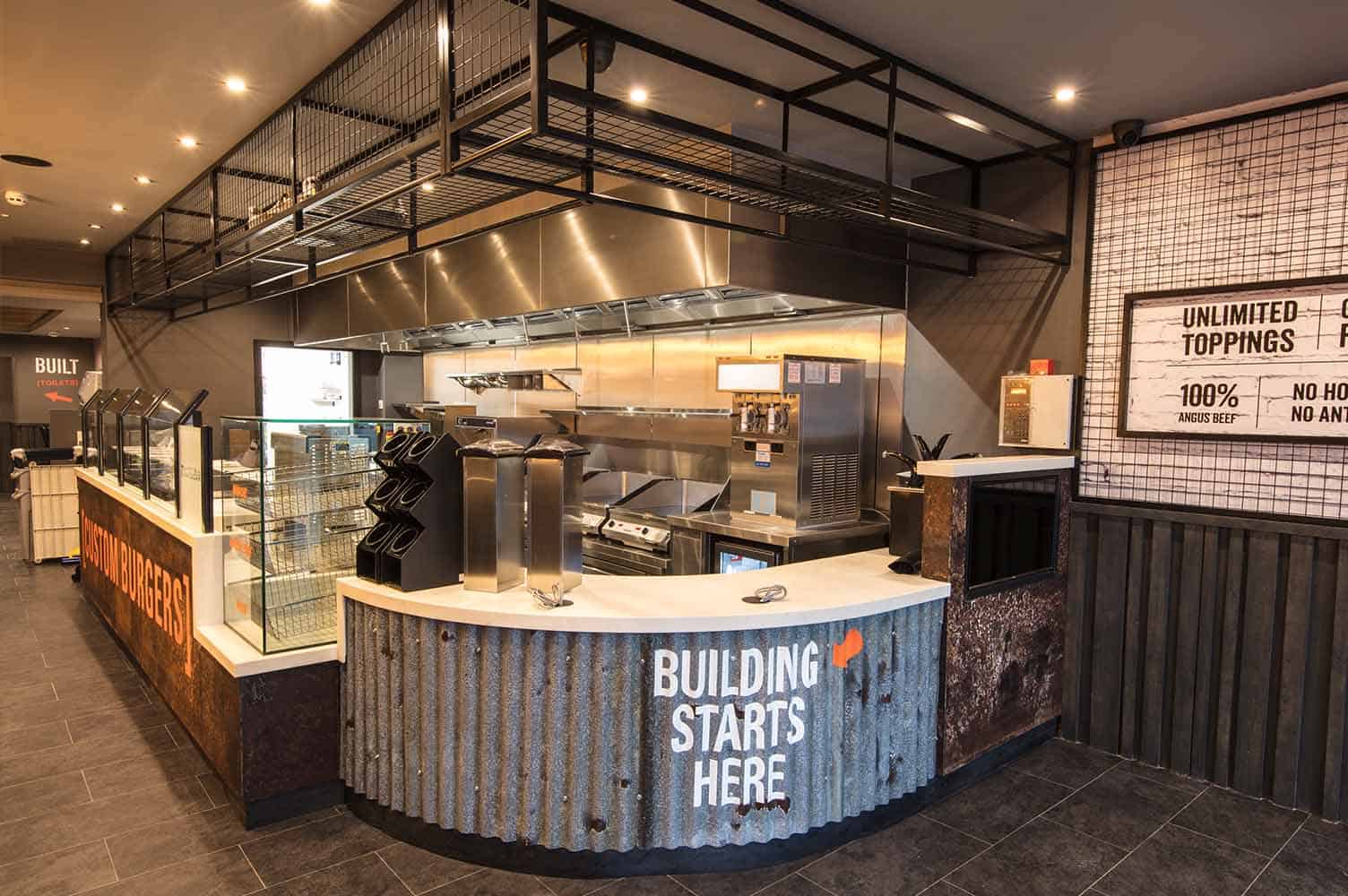 Built Custom Burgers of Los Angeles recently opened the doors to its first UK site in Essex.
Stellex' unique experience and track record of creating urban-industrial interiors made for a natural choice on the part of the specialist design team tasked with creating this bespoke look.
Stellex role was to create from scratch many of the unique and specialist fittings. These included menu surrounds, TV frame, window seating, a rusty arrow sign, two different types of conduit lighting, waste station unit, drinks station unit and oil drums sinks in the toilet.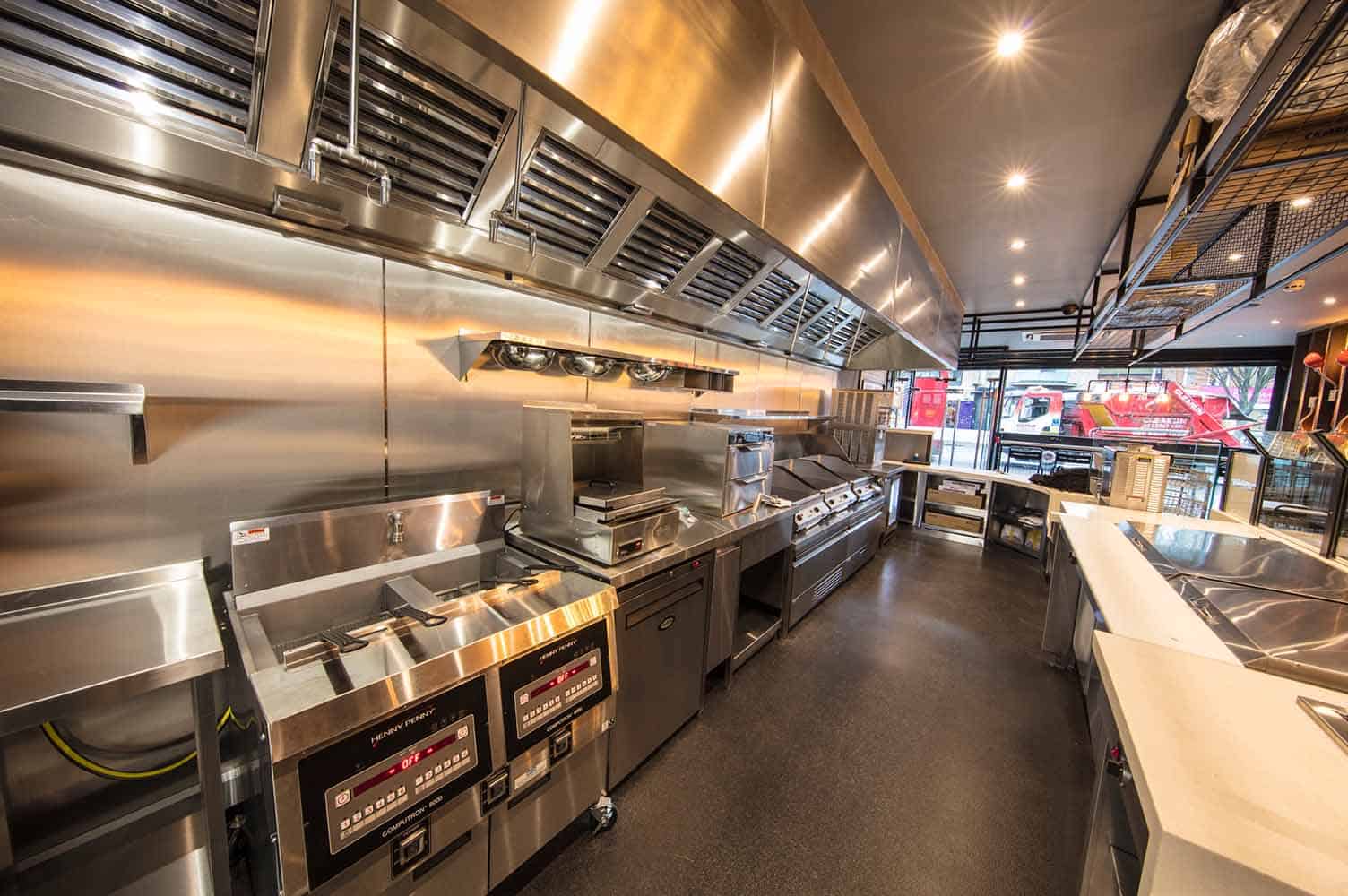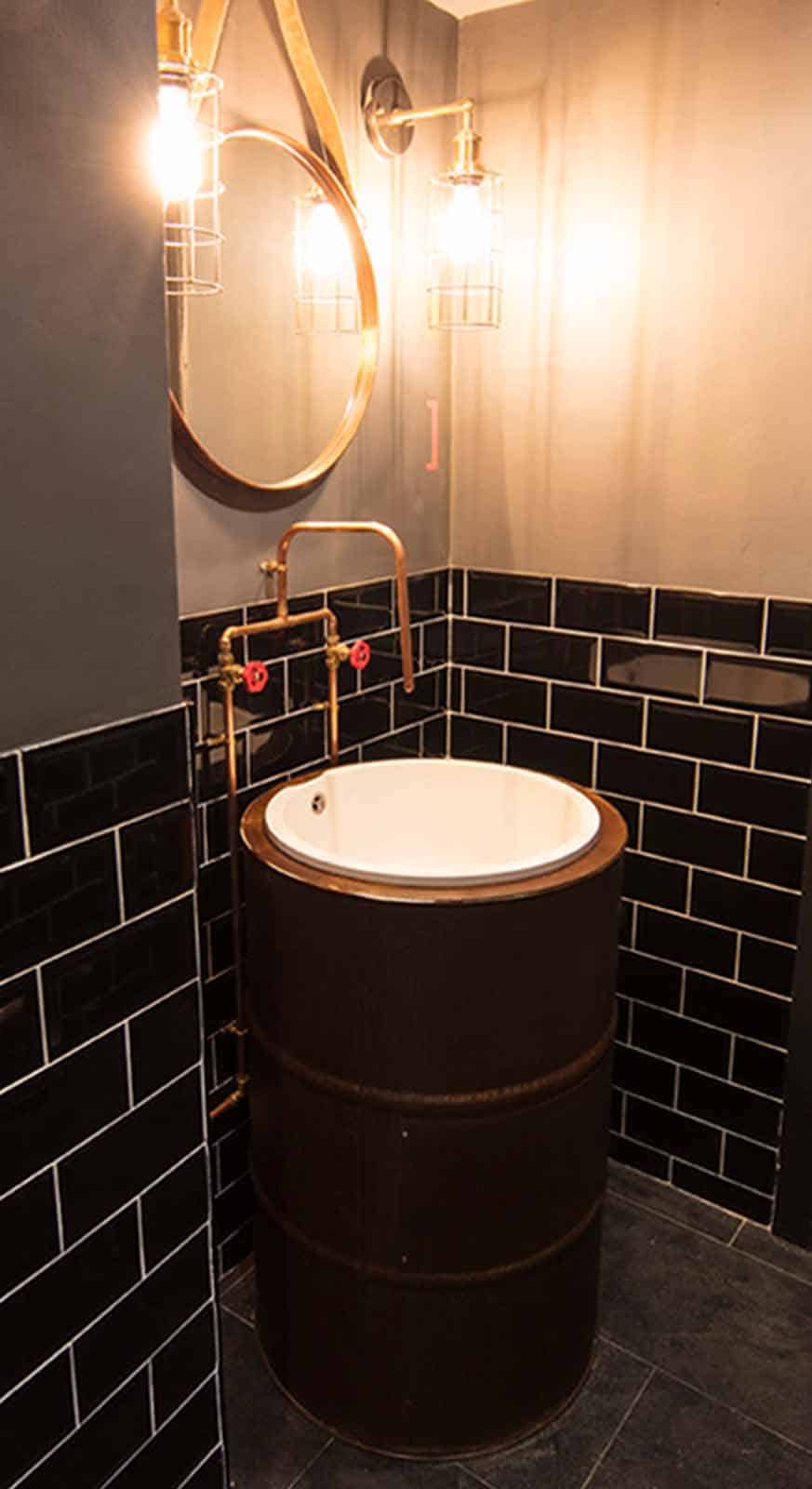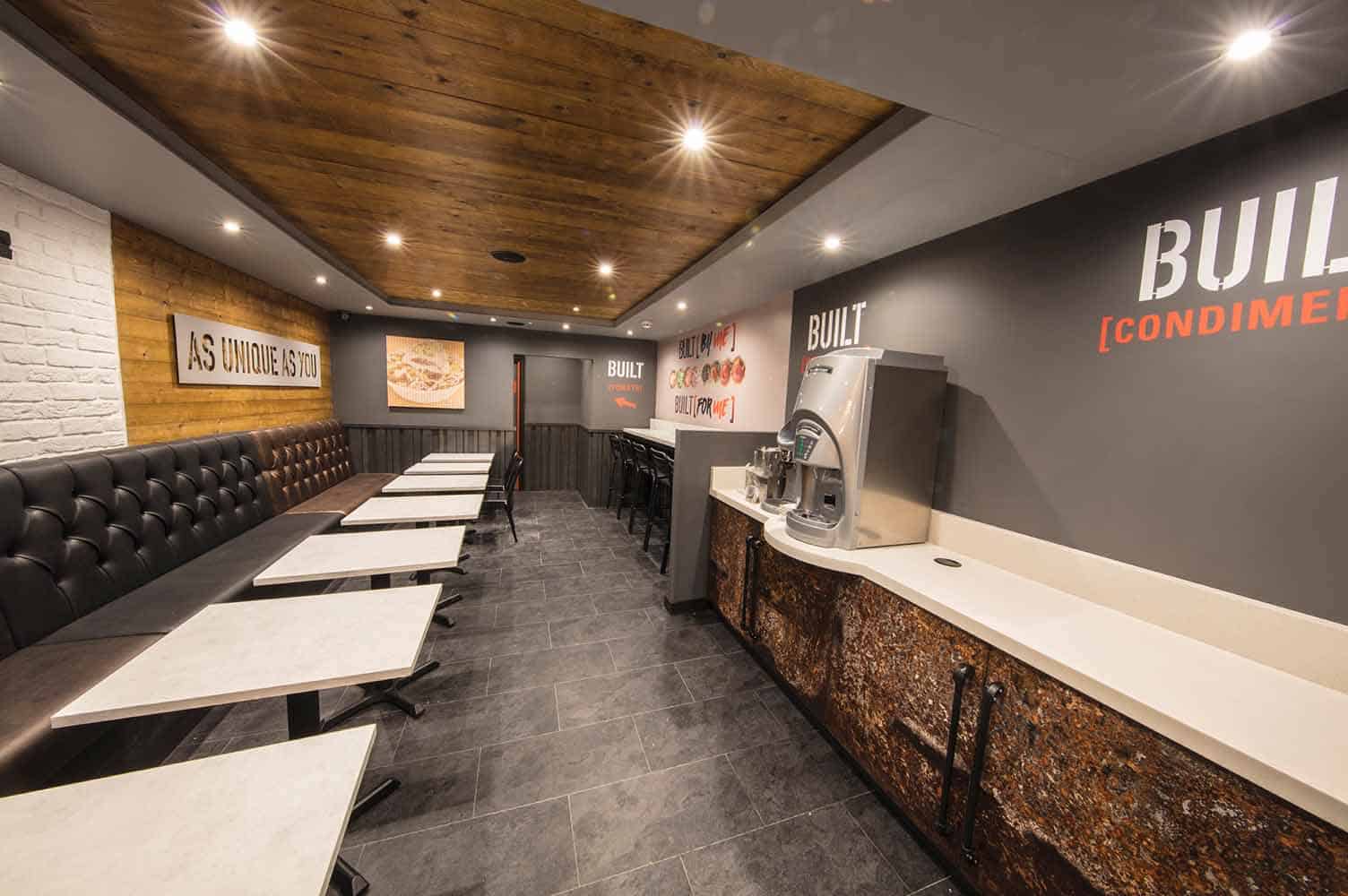 Complete with rusted counter front and reclaimed corrugated roofing sheets (both hermetically sealed), distressed steel overhead racking and glass display cabinet. The finished item truly captured the customers required look for its unique brand.