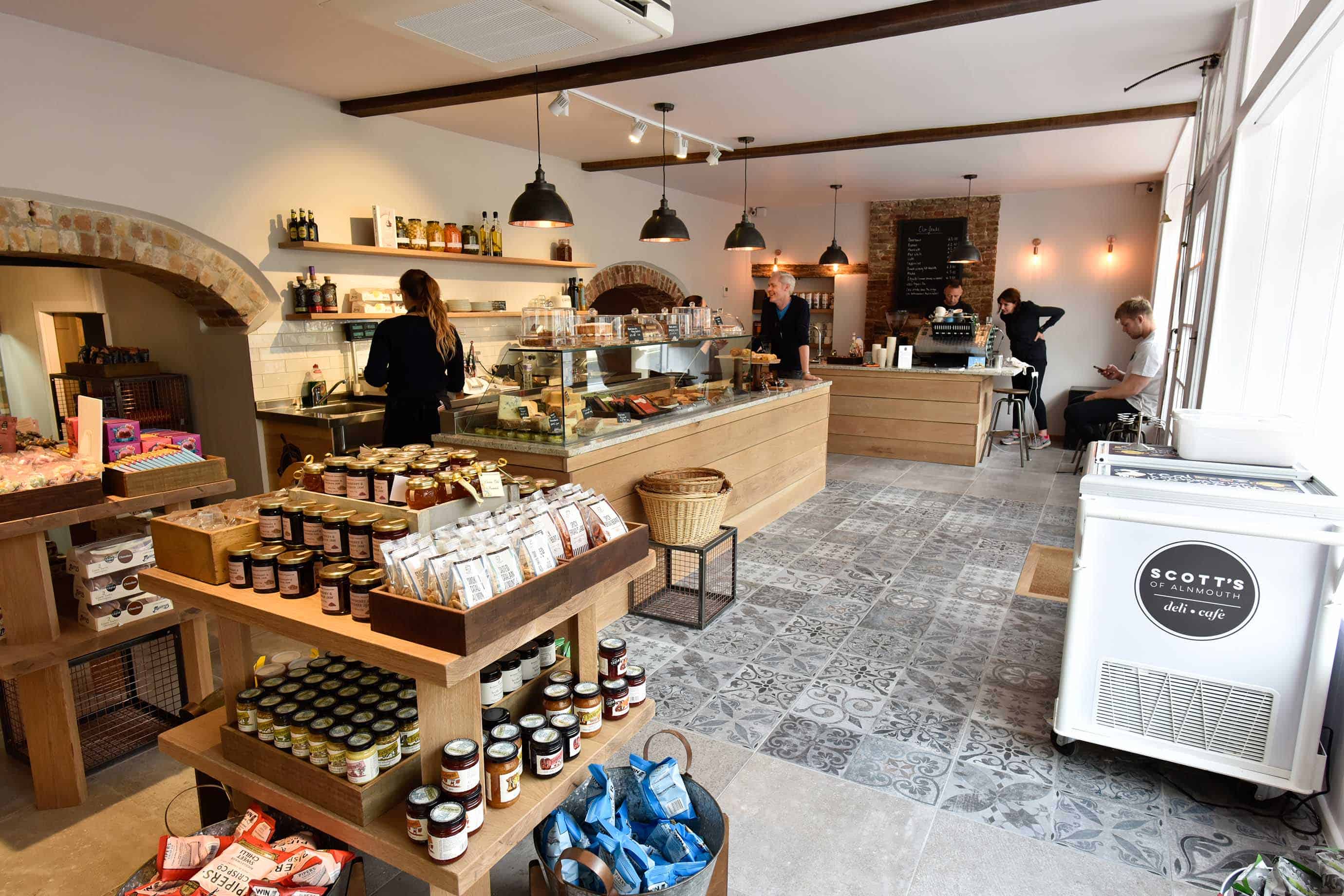 Alnmouth is a lovely seaside resort in Northumberland and close to Stellex' base. It was a joy to be chosen to work at such a convenient site, making a pleasant change from our routine national and international work.
The owner had a very clear vision of what was required. Stellex task was to turn this into reality. Initial designs were produced which included a deli display, coffee counters, copper work tops, deli counters, stainless steel back bar, display boxes and stainless-steel fabrications in the kitchen area.
Sadly, due to rising costs in other areas, budgets had to be cut significantly. Stellex has always prided itself on understanding customers' needs, being flexible and in this instance worked with the customer closely to provide a much changed package to suit.
The results though, still look spectacular with the deli display counter, stainless steel kitchen fabrications and blackened steel bespoke units that complement the displays so well. It is little wonder that the customers' expectations were exceeded.